Will the Dolphins fire Philbin if they get blown out in Week 4?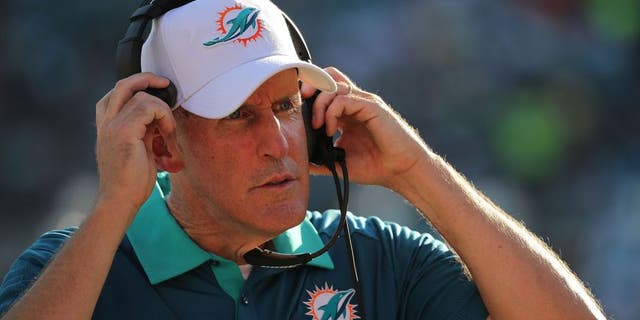 NEWYou can now listen to Fox News articles!
According to a report out of Miami, Dolphins coach Joe Philbin might be fired as soon as next week.
The Miami Herald reported Saturday that Philbin's job will be in jeopardy during the upcoming bye week if the Dolphins are blown out by the Jets on Sunday. New York (2-1) is a two-point favorite over Miami (1-2).
Reporter Armando Salguero wrote, "If another complete and calamitous defeat befalls the Dolphins for a second consecutive Sunday, owner Stephen Ross will consider making a coaching change during the bye week. How do I know this? I know."
There was talk during the offseason that the Dolphins would make a coaching move, perhaps pursuing Jim Harbaugh, but none transpired. With the team struggling so far early in the season in what appears to be a strong AFC East, though, the discussion has been renewed, particularly with a bye coming up that provides a logical transition period.
As NBC Sports noted, the move would not be unprecedented, as the Raiders fired Dennis Allen during Week 5 last season and showed improvement during the second half, eventually winning three of their last six games. If the Dolphins do lose Sunday, they likely would be in a similar situation -- seeking late-season improvement that could carry over into 2016 rather than staying the course in hopes of playoff contention.