Why Joe Gibbs isnt sweating NASCAR teams slow start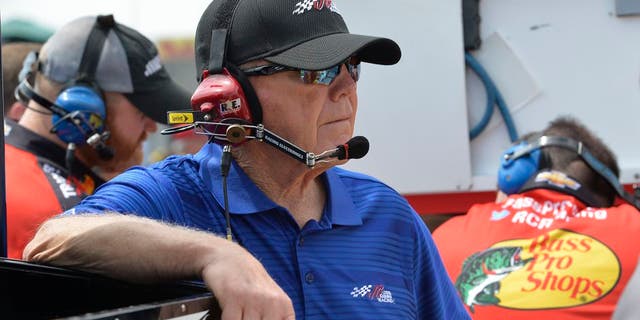 Joe Gibbs has seen this movie before.
In 1987, when Gibbs was thehead coach of the Washington Redskins of the National Football League, his team went 11-4 in the regular season, won the highly competitive NFC East division, the conference championship and then kicked the stuffing out of the Denver Broncos in Super Bowl XXII, winning 42-10.
A year later, the Skins went 7-9, finishing third out of four teams in the NFC East.
Gibbs, the owner of Joe Gibbs Racing, said Wednesday that his experiences coaching in the NFL have made it easier to cope with the teams slow start to the 2017 Monster Energy NASCAR Cup Series season.
After winning 26 races in 2015-16 and the 2015 championship with Kyle Busch, JGR is 0-for-7 so far in 2017.
Youll have that in big-time racing.
Not that the team isnt reacting, mind you. Gibbs said the management team at JGR has spent the last three weeks analyzing where the team is off from a performance standpoint.
Theres probably about five things that weve picked out, where we feel like we can make an improvement, said Gibbs. We definitely feel like were off, and particularly, I feel like were off at intermediate tracks.
Gibbs said its not much different than other sports.
I think what this emphasizes, is how hard our sport is, said Gibbs. If you think about us last year, we had really an unbelievable year for us. And yet here we are, sitting here after seven races and everybodys kind of going, Hey, whats the deal?
And that brings Gibbs back to his days in the NFL.
It only takes a little bit (to fall behind) in pro sports, because everybody else is so good, and everybody else is very talented and working hard, said Gibbs. Youve seen a couple of (NASCAR) teams make a big jump forward. Right now, weve kind of slid back some I think the hardest thing in pro sports Ive always said this is to stay up there. Its hard to stay up there.