Why Derek Jeter's and Jeb Bush's bid to buy the Marlins could be in jeopardy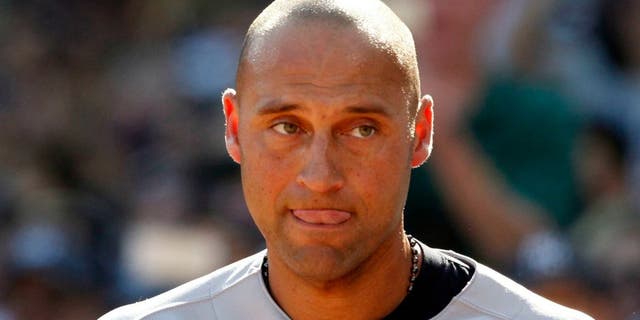 Less than two weeks after the Miami Marlins appeared to be signed, sealed and delivered to the ownership group that includes Yankees legend Derek Jeter and former Florida governor Jeb Bush, a competing group continues to add high-profile names in its attempt to purchase the franchise.
According to USA Today, former major-league pitcher/general manager/agent Dave Stewart has joined the group headed by Massachusetts businessman Tagg Romney and featuring Hall of Fame lefty Tom Glavine. Adding further intrigue to the process: Team Romneys group outbid the Jeter/Bush group for the Marlins, USA Today reports.
On April 25, Bloomberg and the Miami Herald reported the Jeter/Bush group had a deal in place to purchase the Marlins for $1.3 billion from Jeffrey Loria. MLB Commissioner Rob Manfred cautioned soon after those reports that the deal was far from a sure thing.
Manfred issued this statement to the Miami Herald this week: "We have two very strong groups that we believe will have sufficient financial resources to complete the sale and run the team effectively.
A decision on the winning bid could be made prior to the MLB owners meetings on May 17-18, with any sale requiring the approval of at least 75 percent of the 30 MLB franchises.