Wheeler making progress in rehab, still on target for return next year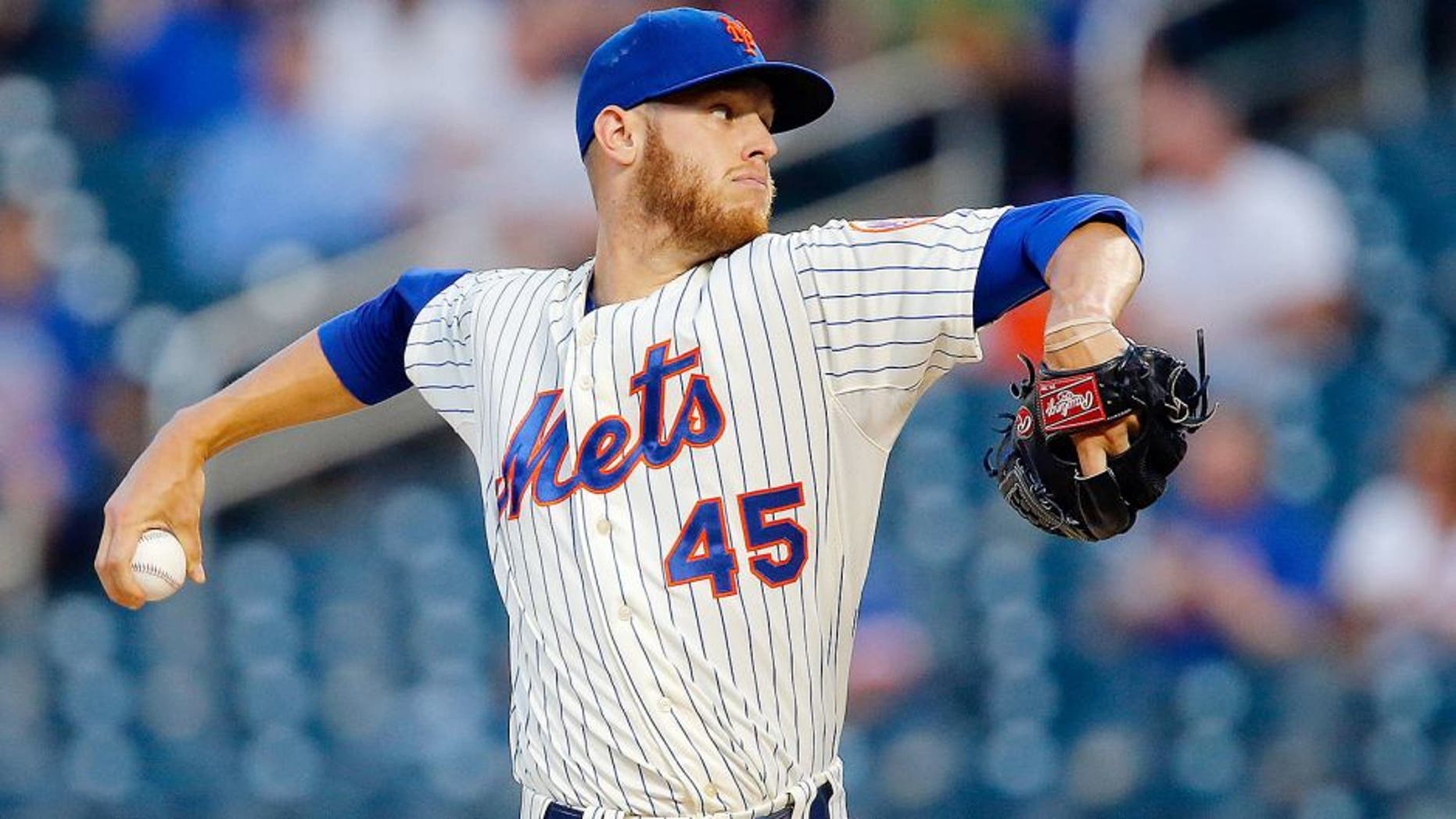 Zack Wheeler, another one of the Mets' talented young arms, is on track to join New York's immensely gifted pitching staff next summer.
While visiting the Mets for their series in his native Atlanta on Thursday, Wheeler gave an update on how his rehab from Tommy John surgery has been going.
ESPN.com reports that Wheeler, who had the ligament-replacement surgery performed in spring training earlier this year, is currently throwing from 70 to 75 feet on flat ground.
The 25-year-old righty confirmed that he is on track to return to the Mets in June or July of next year.
Wheeler showed promise in his first two seasons with the Mets, and will return to a rotation that now includes rookies Noah Syndergaard and Steven Matz in addition to Matt Harvey and Jacob deGrom.
In his first 49 major-league starts, Wheeler, who was drafted by the San Francisco Giants with the sixth-overall pick in the 2009 draft, posted a 18-16 record with a 3.50 ERA and 271 strikeouts in 285 1/3 innings.
As he continues to make progress towards returning to the hill, Wheeler plans to spend the majority of the offseason rehabbing at the Mets' complex in Port Lucie, Fla.
(h/t ESPN.com)