What should Conor McGregor do now? Rest a lot, then go back to featherweight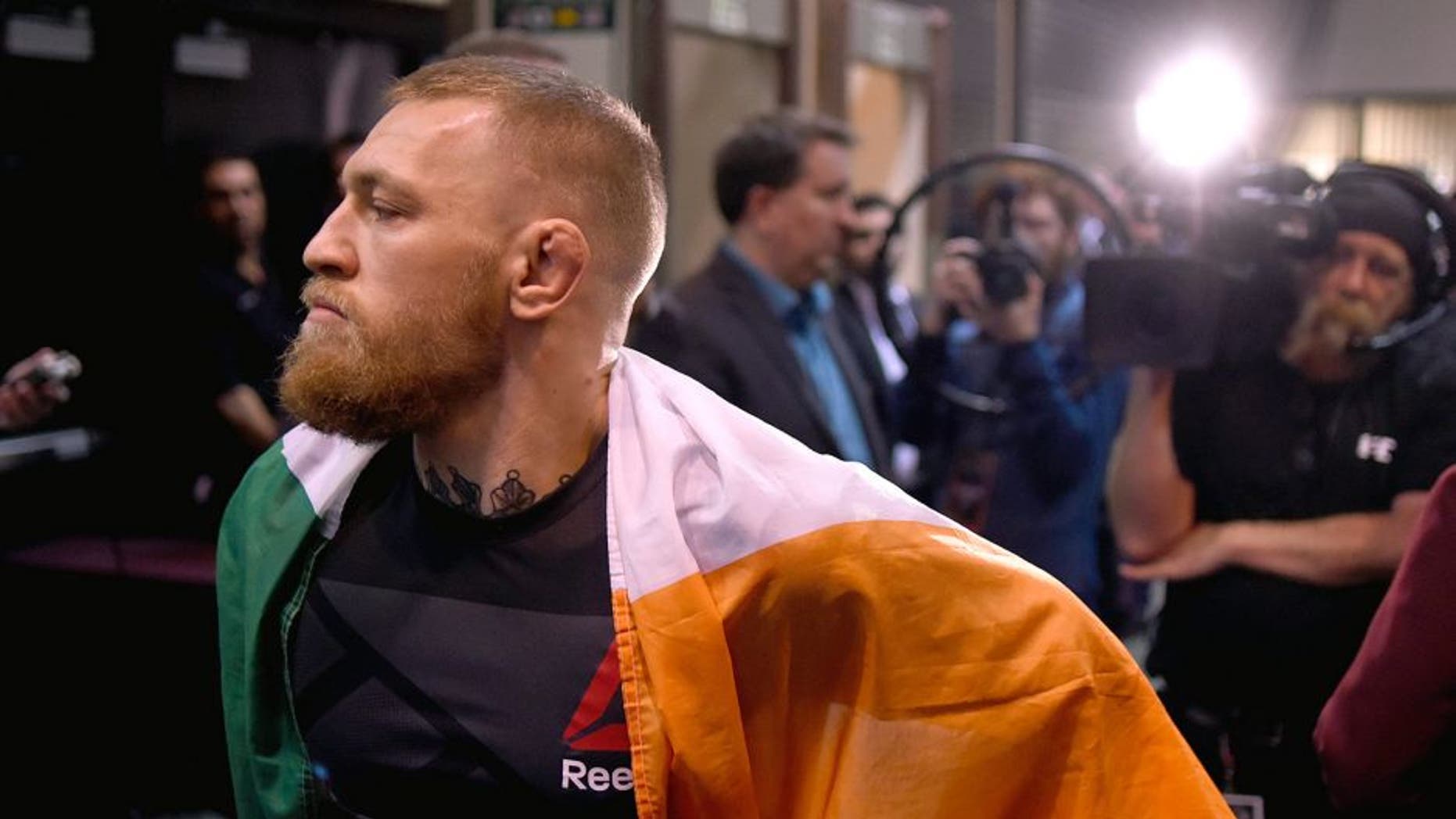 Heading into UFC 196, Conor McGregor boasted of all his big-money options. After submitting to Nate Diaz Saturday night, however, all those options have whittled down to just one -- and it isn't a fun one.
Before losing to Diaz, McGregor taunted the featherweights beneath him that they had better do something special to earn his presence back at the class.
The Irishman spoke like a man who was truly hoping to be done with 145 pounds. Take a look at side-by-side photos of his weighing in at 145 pounds in December and his weighing-in at 168 pounds last Friday, and there is little wonder why.
McGregor looks horrible weighing-in at featherweight. But it's that weight class that he fights best.
And after losing to a lightweight, at welterweight, however, he's made himself a non-factor in two divisions at once. It was a huge bet for McGregor, and the gutsy Irishman deserves credit for trying.
Unfortunately for him, the bet shut down career possibilities instead of opening up new ones. Now he has to defend the belt he wanted to leave behind if he wants to continue to be a headliner.
The only big fight left for McGregor at this moment is defending his featherweight world title. He'll have to eat a lot less after publicly enjoying steaks for the past few months.
He'll have to severely dehydrate himself. But, if he can do it, McGregor will have another money fight.
At the UFC 196 post-event presser, McGregor sounded resigned to going back down to 145 pounds.
"It's a cut, but I've always done it," he said.
"I think next probably go back down and defend my featherweight crown."
But first, he should make sure to rest. A lot.
McGregor (like Diaz) has now fought twice in the past two months. That isn't healthy, period.
Just a few weeks ago McGregor spoke of the cautionary tale of Chad Mendes. Mendes was rocked and hurt badly by McGregor in their July fight.
Then he jumped right back into a fight this past December. McGregor said that Mendes should have rested his concussed head.
Instead, he got knocked out by Edgar. Now, he'll probably never be the same.
McGregor should have until December before he'll have to defend his featherweight belt, again. He won it in December and, historically, champions are usually given about a year before being stripped of their belts or having an interim tag created due to inactivity.
McGregor should take the next four to six months away from anything jarring to let his likely concussed head rest. After that, he can try getting back into hard training and preparing for a title shot.
Time will tell if McGregor is smart enough to take the advice he gave to other fighters like Mendes and Aldo, or if the pressure of the UFC's hype and money-making machine will get to him and convince him to come back earlier, make some more cash, and risk some more of his health.