What Cespedes turned down from Nationals to stay with Mets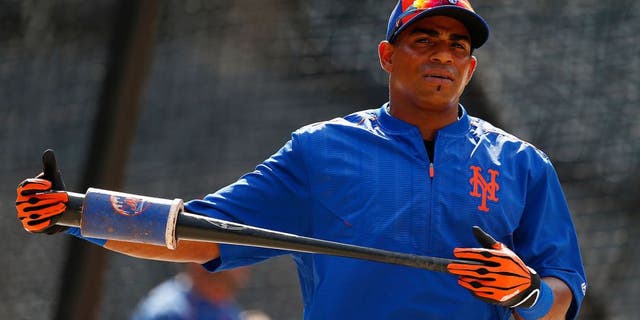 NEWYou can now listen to Fox News articles!
We've heard how Yoenis Cespedes wanted to return to the New York Mets this offseason, but it looks like we now know exactly how badly he wanted to be in Queens.
According to Jon Heyman, Cespedes turned down a huge contract from the Washington Nationals:
The reported deal with the Mets has Cespedes hauling in $75 million over three seasons with a one-year opt-out -- that would put the Nationals offer at $35 million more with an unknown amount of years.
This wasn't the first big free agent that the Nationals have missed this offseason, either. They've reportedly lost out on Jason Heyward and Ben Zobrist, as well. They did, however, sign Mets postseason hero Daniel Murphy to a three-year, $37.5 million deal.
Cespedes, 30, was the last of the big-name free-agent outfielders to sign this offseason, along with Heyward, Alex Gordon and Justin Upton.