WATCH: Tennessee fan gets destroyed by security after storming the field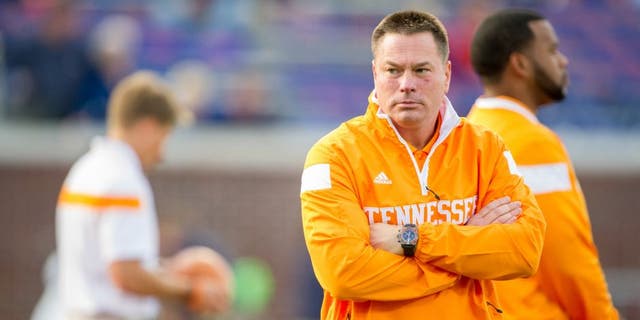 NEWYou can now listen to Fox News articles!
Tennessee's offense was unstoppable in their first game of the season, as the Vols won their opener against Bowling Green 59-30, but they weren't the only ones in midseason form in Nashville's Nissan Stadium over the weekend.
During a second half rain delay, a Tennessee fan made the mistake of leaving his seat and running around the field. Unfortunately for that fan, the stadium's security team was ready to handle any obnoxious fans:
Ouch, that's going to leave a mark. That security guard may want to try out for Bowling Green's defense, as they showed little ability to stop any of Tennessee's rushers on first contact Saturday.
After seeing that hit, Tennessee fans may think twice about jumping onto the field from here on out.