WATCH: Seahawks' Wilson runs into own man to hand Cardinals safety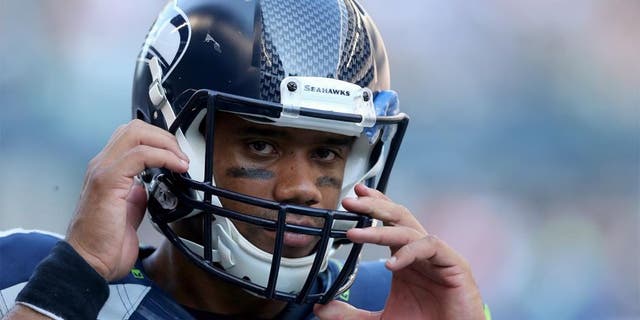 Seahawks quarterback Russell Wilson ran into his blocker on a second-quarter safety. Jeff Gross Getty Images
Russell Wilson has a habit of making highlight reel plays, but he manufactured a blooper early in Sunday's night's matchup against the Arizona Cardinals.
While not as notable as the infamous "Butt-Fumble" by Mark Sanchez with the New York Jets in November 2012, Wilson's self-inflicted blunder was part of a sequence in the second quarter that allowed the Cardinals to bolt to an early 19-point lead.
On a pass play early in the second quarter, Wilson stepped up into the pocket and right into his left guard, Russell Okung, knocking the ball loose from the quarterback's grip. Wilson had to scramble to pounce on the ball in the end zone for an Arizona safely and a 5-0 lead.
Following the ensuing punt by the Seahawks, the Cardinals drove 59 yards in 10 plays and surged ahead 12-0 on a 27-yard scoring strike from Carson Palmer to Michael Floyd.