[WATCH] Ronda Rousey judo flips Michael Strahan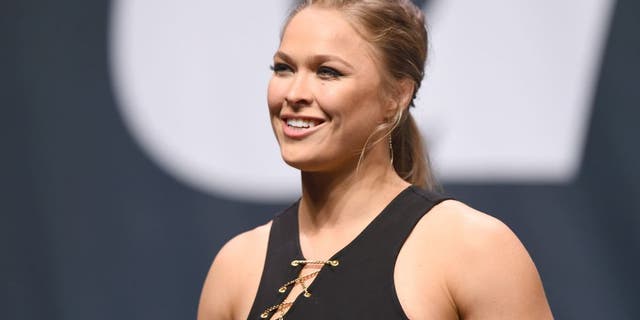 During a recent appearance on LIVE with Kelly and Michael, UFC champion Ronda Rousey talked about how she learned to focus on winning and look mean, as a kid, how she struggled after winning an Olympic bronze medal, and more.
And, because Ronda is Ronda, she also did much more than just talk. Rousey also took on one of the NFL's all-time best defenders, Michael Strahan in a fun segment.
Rousey taught Kelly Ripa how to throw a good liver punch at her co-host, as well as knee to the gut, and a hip toss. We already knew that the Rowdy One packs a mean punch, but it looks like she can also pass on the ability through her teaching.
Rousey has been making the talk show rounds but she also has another fight coming soon. Next month she'll defend her bantamweight championship in Melbourne at UFC 193 against former boxing world champ Holly Holm.