WATCH: Raiders' Mack puts an offensive tackle on roller skates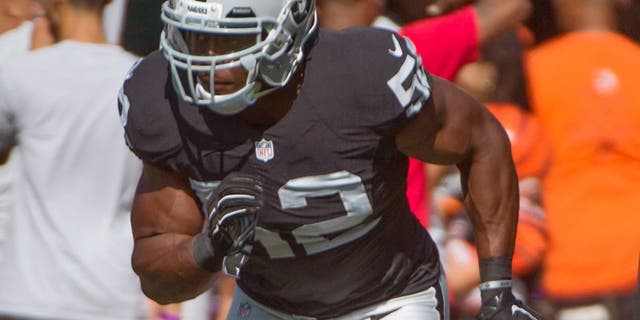 NEWYou can now listen to Fox News articles!
Khalil Mack brushed up on his pass-rushing moves all offseason.
Then, on Sunday night, he unleashed them all on the Cardinals. Play after play, the star defensive end broke through Arizona's line and terrorized Carson Palmer with plays like this:
https://twitter.com/NFL/status/638168725670117376
That spin move? Ridiculous.
Mack ended his evening with two quarterback sacks and two rushed Palmer throws, like the one he had in the video above.
He also was a menace in run defense. On third-and-short, No. 52 broke through the Cardinals' line, wrapped up running back David Johnson, and stripped the ball away.
Arizona recovered the ball -- but they never really recovered from Mack's devastation.