Watch: Madison Bumgarner pirouettes to complete out at first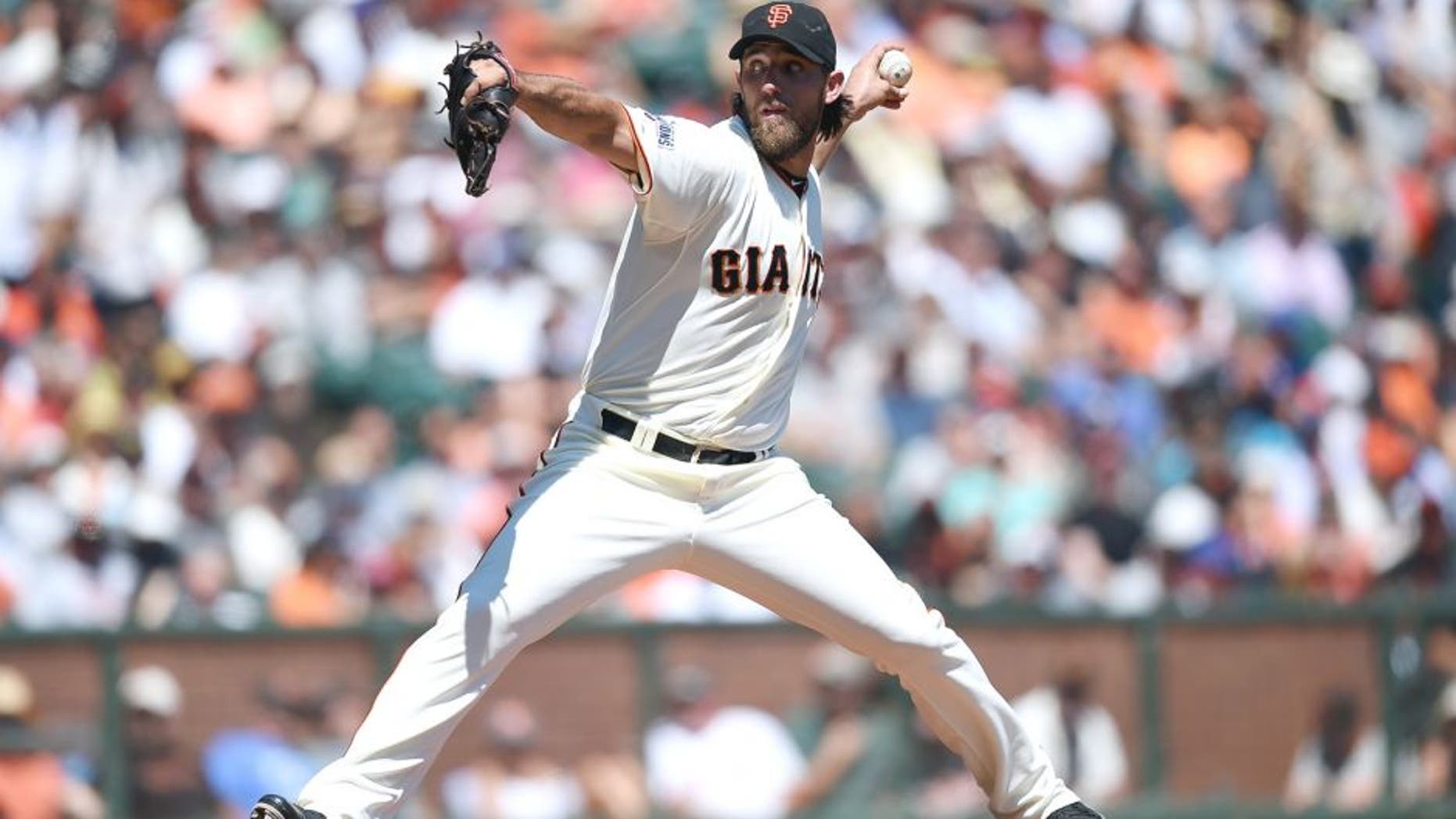 There's another item to add to the list of things Madison Bumgarner can do on a baseball diamond: acrobatics.
In the third inning of the Giants' 9-1 win over the Cubs, with the score tied, 1-1, rookie Kyle Schwarber hit a groundball in the 4-3 hole that first baseman Brandon Belt extended to his right to field.
While Belt made a great play to field the ball, the same can't be said of his throw to first base, as he lobbed the ball well behind Bumgarner as the pitcher ran over to cover the bag.
However, Bumgarner saved Belt's tail and the Giants an out by swiveling around in mid-air to corral the throw and promptly stepping on the base in time to beat Schwarber.
"That was one of the better plays we've had all year," Giants manager Bruce Bochy said. "That was a difficult play. When you're going full bore ... [to] not only catch the ball but to have the wherewithal to know where the base is. That shows you how athletic the guy is."
Bumgarner humbly chalked the play up to luck because of the difficulty involved in successfully finding the base on such a close play, especially while completing a spin.
"You obviously have an idea when you're running there, but that was a tough one," Bumgarner said. "I just tried to put my foot where I thought it was, and I happened to be right that time. It's usually not going to be that way."
While Bumgarner has impressed on the mound this season, he has equally dazzled off the mound, putting on a show at the plate with five home runs, nine RBI, and a .262/.286/.525 split in 26 games.
Of course, his display off the mound has done nothing to detract from the impervious ace's performance on the hill.
His final line in the game in which he flaunted his pirouetting skills?
Six innings, two hits, one earned run, and 12 strikeouts.
Not too shabby.
(h/t MLB.com)