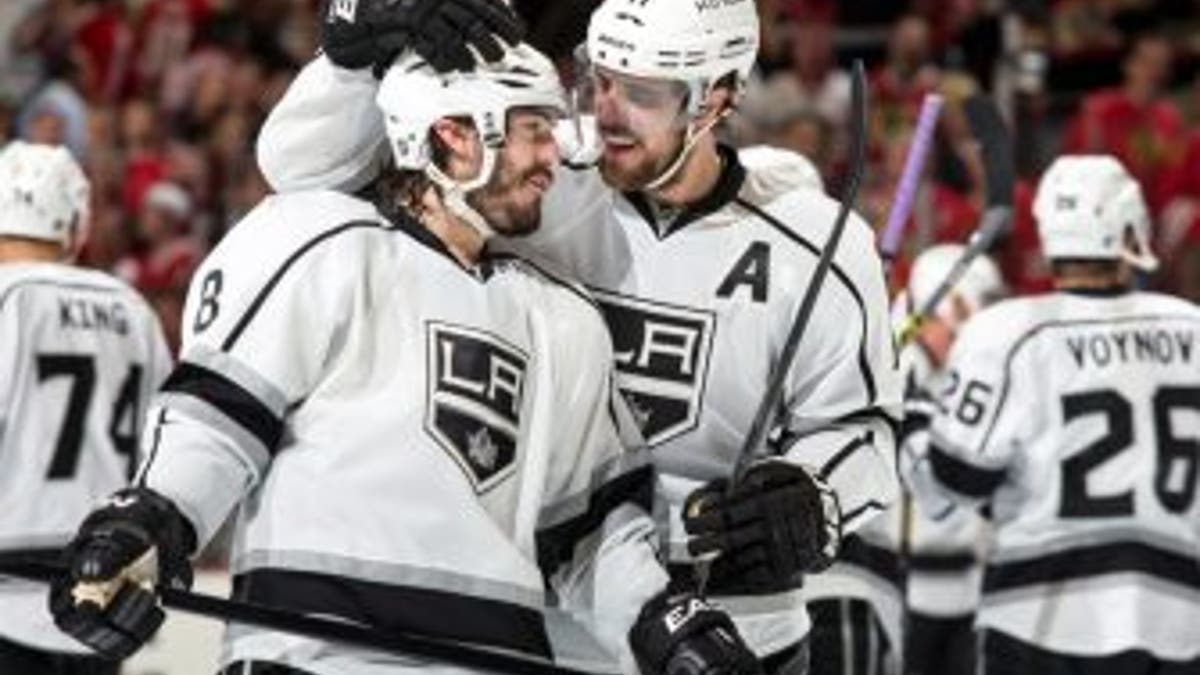 Winning a Game 7 in overtime to go on to the Stanley Cup Finals is something to celebrate.
The Los Angeles Kings defenseman Drew Doughty got really, really excited when his teammates put the game winning puck into the back of the Chicago Blackhawks' net.
Doughty, who has been one of the reasons the Kings made it so far in the playoffs, was watching from the bench.
Check out his reaction to the series winning goal.
Just because you can win three Game 7s in one playoff run doesn't mean you'll be able to gracefully jump on to the ice to celebrate.