Watch Darmstadt score in the final minute to stave off relegation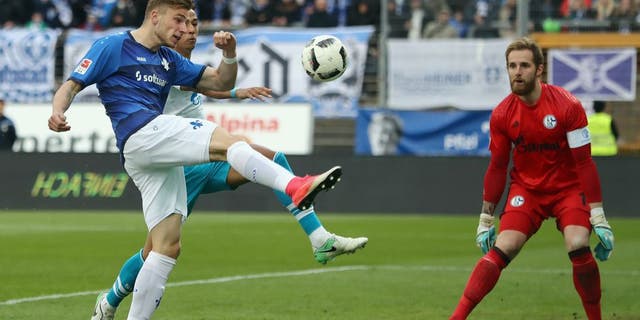 NEWYou can now listen to Fox News articles!
Darmstadt are dead last in the Bundesliga, 10 points behind the next worst team, and a certainty to be relegated to the second division. But they aren't going down without a fight.
Darmstadt were level with Schalke, 1-1, on Sunday. And had that result held, they would have clinched relegation. ButJerome Gondorf came flying in with a 93rd minute goal to steal a win.
Now don't get it twisted: Darmstadt are still going to be relegated. This didn't save their season or keep them in the top flight. But they had every reason to quit and accept their fate. Instead, they fought, and for at least one more week, can dream.