Watch Dak Prescott dominate coach Jason Garrett in a throwing contest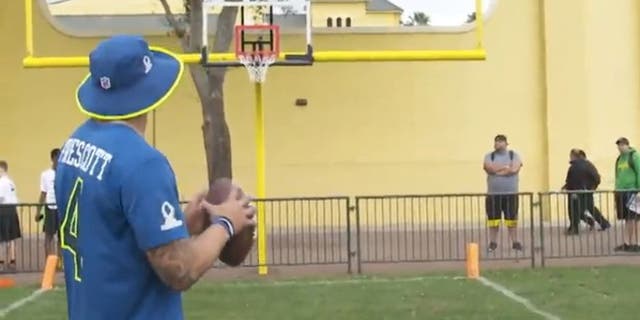 The Dallas Cowboys' season ended a few weeks ago in the Divisional Round of the playoffs, but for part of the team, it was extended a bit. Jason Garrett and his coaching staff will lead the NFC squad on Sunday night in the Pro Bowl with seven Cowboys representing the team.
Dak Prescott is among them, and he didn't waste any time showing up his coach in a friendly competition. He took on Garrett in a throwing competition as they attempted to throw footballs into basketball hoops.
Advantage: Dak Prescott.
Garrett can certainly spin it as he's a former Cowboys quarterback himself, but he was no match for Prescott in this one. Dak was a machine when it came to hitting those shots.