WATCH: Cardinals (bus) riding high after another blowout win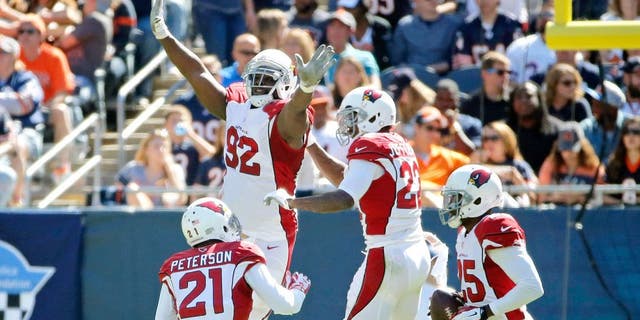 NEWYou can now listen to Fox News articles!
Winning makes everything feel better, goes the old saying, and apparently that applies to a crowded bus ride.
Safety Tony Jefferson and his Arizona Cardinals teammates understandably were in a celebratory mood following Sunday's 42-17 demolition at the Detroit Lions, breaking out into song as the team was transported to the airport.
The Cardinals have plenty of reasons to feel good about themselves, leading the NFL in scoring and improving to 4-1 while bouncing back from their lone defeat in Week 4. As far as Jefferson's singing ... well, winning can't cure everything - as is fairly evident from this PROcast video for FOX Sports.