WATCH: Cal WR Kenny Lawler shows off footwork, hands on beautiful TD catch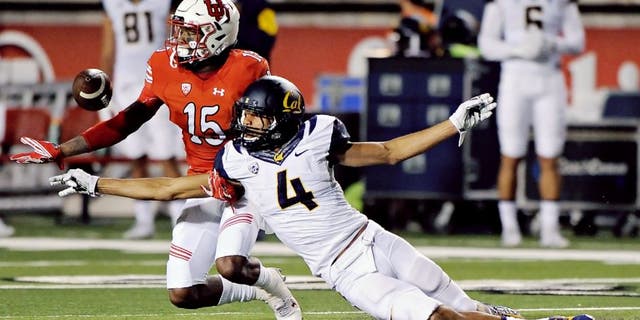 NEWYou can now listen to Fox News articles!
Kenny Lawler (4) knows how to make tough catches. Gene Sweeney Jr. Getty Images
Trailing 23-3 late in the second quarter, Cal needed a big play from one of its best players. Wide receiver Kenny Lawler delivered in a big way.
Cal QB Jared Goff lofted up a pretty fade pass to Lawler in the corner of the endzone from the one-yard line. Then this happened....
That's a beautiful catch by Lawler and a huge score for Cal. That touchdown was Lawler's ninth of the season.