Watch 18-year-old Patrik Laine score his third career hat trick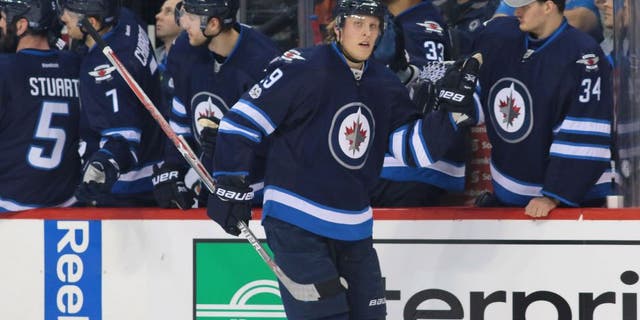 Jets rookie Patrik Laine didn't take very long to let NHL fans know he's pretty good at scoring goals in bunches. The 18-year-old Finnish winger tallied two hat tricks in his first 14 games as a pro, which is a pretty insane feat.
On Tuesday night in Winnipeg, he got his third.
The middle tally was the most impressive of the three, as Laine delivered a gorgeous quick snipe right off a draw.
That goal also proved to be the most important, as it gave the Jets a late lead before Laine provided some insurance with an empty-netter to seal the hat trick.
Despite missing some time with a concussion earlier in the year, Laine now sits tied for the sixth in the league with 26 goals.