Vikings' Smith sets franchise record with fourth career pick-six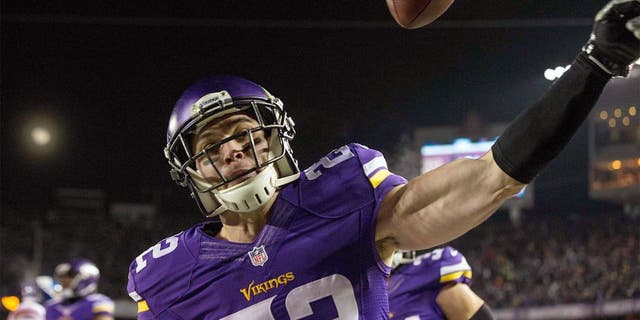 Minnesota Vikings safety Harrison Smith eyed up New York Giants quarterback Eli Manning on Sunday night, leapt in front of his second-quarter pass and returned the interception 35 yards for a touchdown.
Here's a video of the play, via the Vikings' official Twitter account:
The touchdown gave the Vikings a 17-3 lead in the first half, and it also marked Smith's fourth career pick-six -- a new franchise record.
Via Vikings PR on Twitter:
Smith's first career pick-six came in Week 7 of his rookie year, when he intercepted Arizona Cardinals quarterback John Skelton and returned it 31 yards for a touchdown. Later that year, Smith picked off Chicago's Jay Cutler and scored on a 56-yard interception-return touchdown.
The longest pick-six of Smith's career was an 81-yarder in Week 1 of the 2014 season, after intercepting St. Louis Rams quarterback Austin Davis. The Vikings are 4-0 in games in which Smith returns an interception for a touchdown.
Smith, who is still only 26 years old, was a first-round draft pick in 2012 out of Notre Dame (29th overall). In four seasons with the Vikings, he has 12 interceptions and has returned them a total of 276 yards.