Van Gundy: The Spurs are 'absolutely rolling over people right now'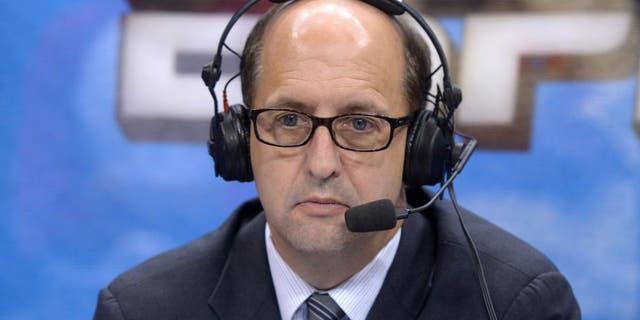 The San Antonio Spurs are the most dominant team the NBA's seen in quite some time. Their point differential is historically absurd, like a surgically precise Mack truck on both sides of the ball.
ESPN broadcaster and former NBA head coach Jeff Van Gundy thinks they're just about flawless, and didn't mince words saying so in a recent conference call with reporters, per the San Antonio Express-News:
Since December 1, San Antonio has the NBA's most efficient offense; scoring on them consistently has been nearly impossible.
Kawhi Leonard has emerged as a legitimate MVP candidate, arguably the league's very best two-way player. LaMarcus Aldridge has wasted zero time fitting in, sacrificing individual statistics for the greater good.
And immortal machines like Tim Duncan, Tony Parker and Manu Ginobili keep trucking along in their steady, dominant way. The Spurs are something else.