Uruguay opens World Cup with win thanks to heartbreak header from Jose Gimenez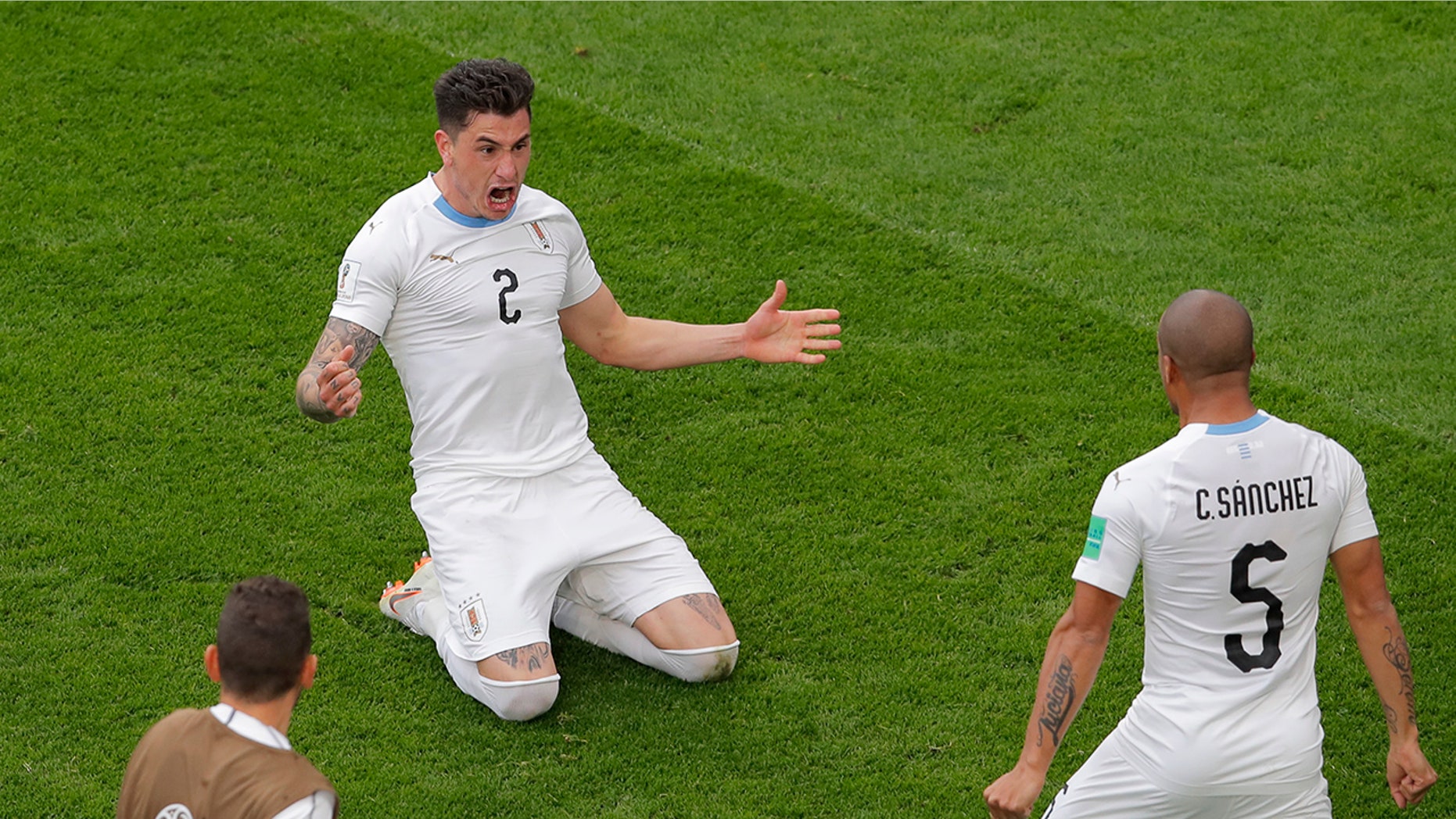 Uruguay's Jose Gimenez delivered an 89th minute heartbreak header to put his team up 1-0 over Egypt and eventually win the match Friday.
Gimenez's goal came after multiple missed opportunities by Uruguay to score in the first and second half. Star strikers Luis Suarez and Edinson Cavani both failed to beat Egyptian goalie Mohamed El Shennawy.
WATCH LIVE 2018 FIFA WORLD CUP MATCHES STREAMING ON FOX SPORTS JUNE 14 TO JULY 15
Suarez missed two one-on-one situations against El Shennawy, while Cavani hit the post on a free kick with two minutes left. The Egyptian goalie also made a tremendous stop to deny Cavani late in the second half.
Egypt came into the match hoping that star forward Mohamed Salah would be fit to play after getting injured at the Champions League finals against Real Madrid last month. However, the team announced that he wouldn't be taking the pitch, instead sitting on the bench. Salah never entered the match.
VIEW THE FULL 2018 FIFA WORLD CUP SCHEDULE HERE
Egypt has yet to win a World Cup game while Uruguay won its opening World Cup game for the first time since 1970.
Uruguay will play Saudi Arabia on Wednesday, while Egypt gets to play Russia on Tuesday. Russia beat Saudi Arabia 5-0 on Thursday.
The Associated Press contributed to this report.