University of Oregon student becomes first athlete with cerebral palsy to sign with Nike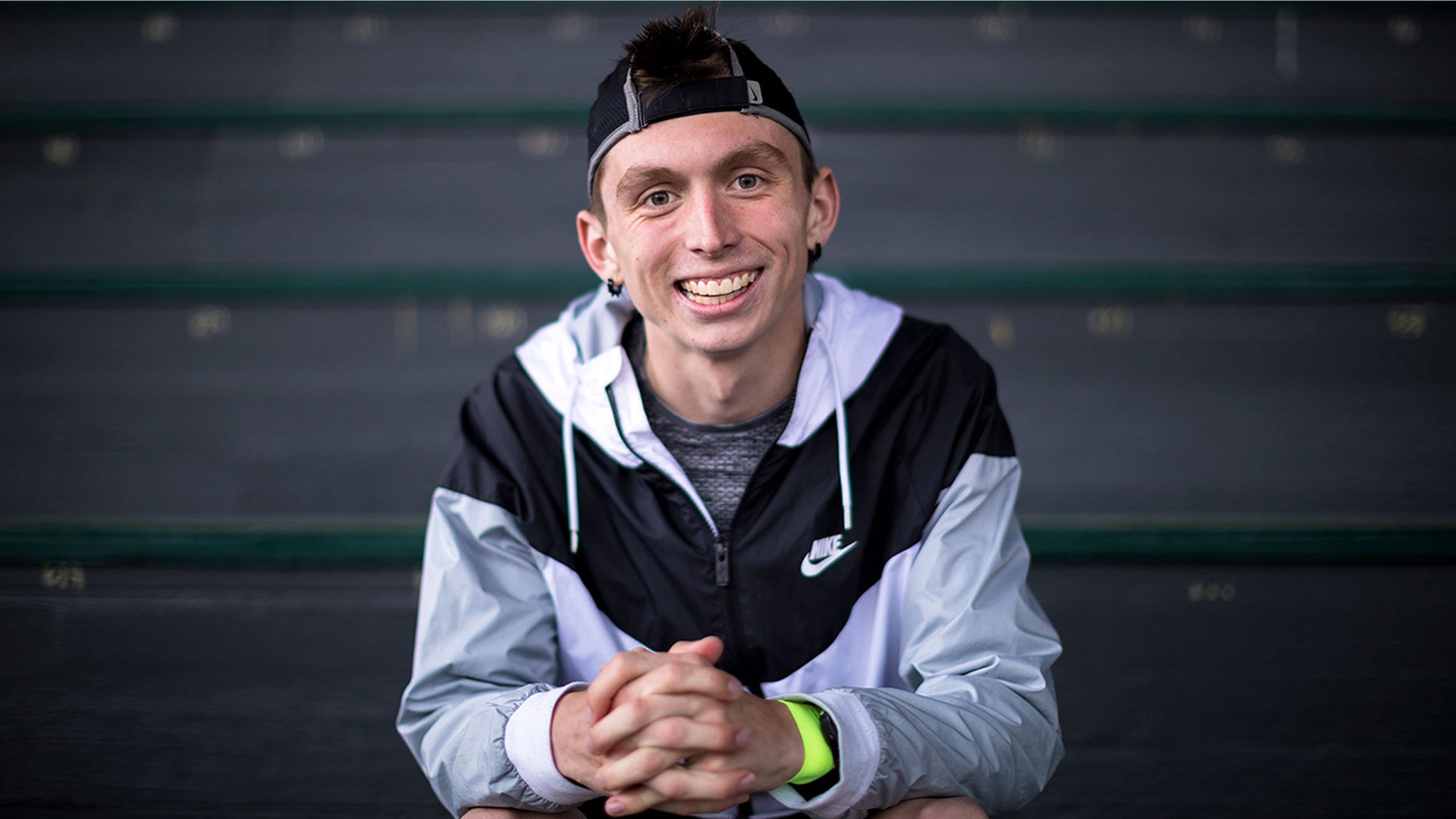 A distance runner who is a student at the University of Oregon made history over the weekend when he became the first athlete with cerebral palsy to sign with Nike.
Justin Gallegos was at a race Saturday where there was a gaggle of TV cameras, according to FOX 12 Oregon. He didn't realize at the time the cameras were there for him.
Nike's Insight Director John Douglass and a video crew met with Gallegos at the end of the race and made the announcement, according to Yahoo Sports. The film company Elevation Om captured the moment and posted it on its YouTube page. Gallegos represented the university in a club race.
Saturday was also Cerebral Palsy Awareness Day.
"I'm so grateful to have been a part of this story where so many people put their names in history books, and make records, and break records," Gallegos told FOX 12 Oregon on Tuesday.
Gallegos said in an Instagram post he signed a three-year deal with the apparel company.
"You don't realize how realistic and emotional your dreams are until they play out before your very eyes!" he said. "Signing this contract was a huge success for me and I would not have made it without my friends and family and teammates!"
Gallegos reportedly worked with Nike on the Breaking2 campaign, which helps runners break the two-hour mark for marathons, and helped Nike with a running shoe that helps runners who have disabilities.