UNC's Williams scorches Duke for more than 400 yards in the first half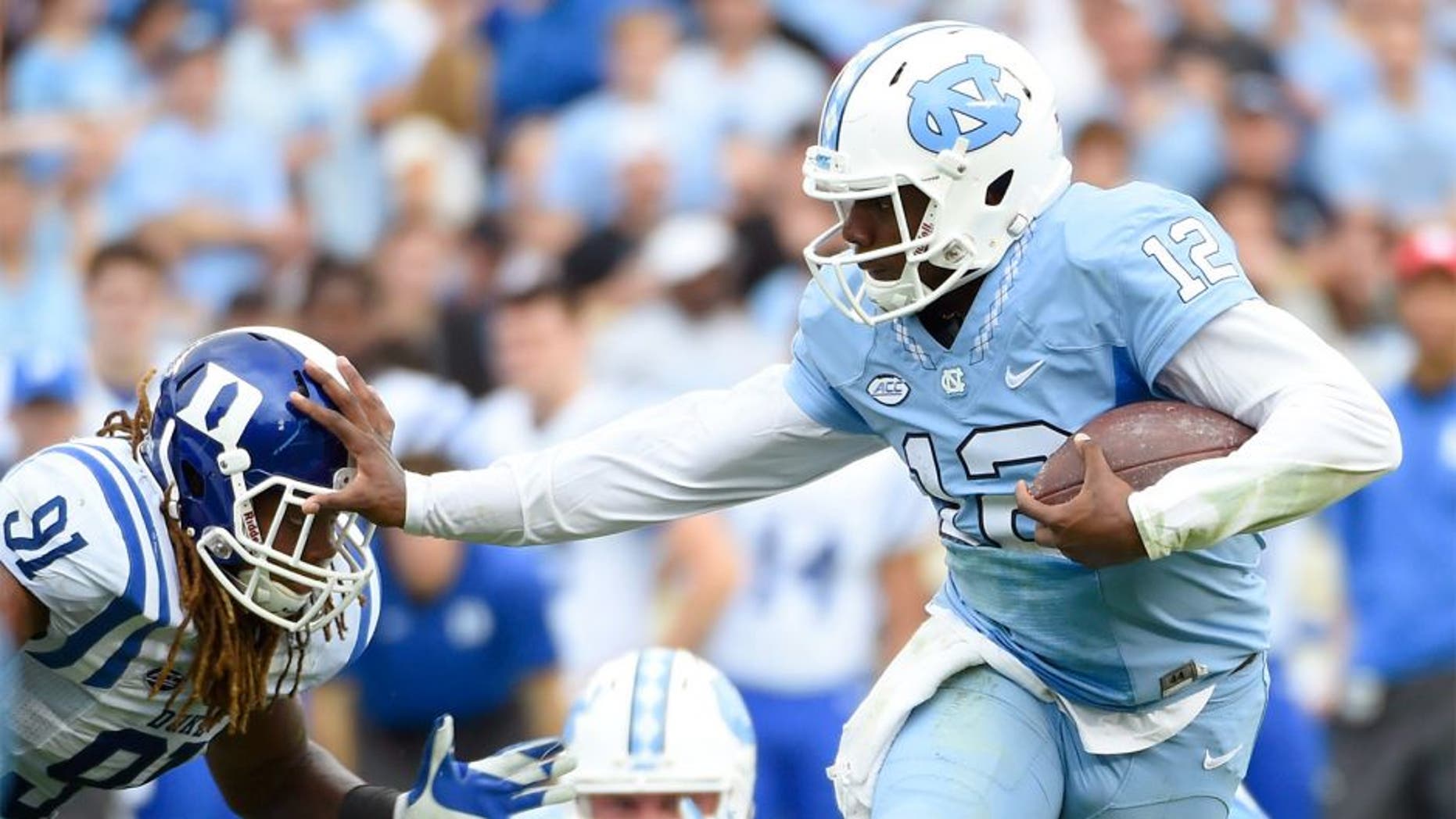 North Carolina quarterback Marquise Williams was unstoppable during the first half of the Tar Heels' battle with Duke for first place in the ACC Coastal Division on Saturday in Chapel Hill.
After two quarters of play, Williams racked up 404 passing yards, accounted for four touchdowns and broke the UNC school career record for total touchdowns.
Williams was hot from his first snap as he connected with Ryan Switzer on an 89-yard flea-flicker to take a 7-0 lead over the Blue Devils.
The 6-2, 225-pound senior followed with a four-yard rushing touchdown that was the 80th of his career, breaking the Tar Heels' record for total scores.
However, Williams wasn't done yet. The QB aired it out for a 74-yard touchdown pass to wide receiver Mack Hollins, before delivering a 49-yard strike to Bug Howard for a touchdown with one second remaining in the second quarter.
Williams finished the half connecting on 18 of his 28 attempts for 404 yards and three TDs to go into the break with a quarterback rating of 220.8 and a 38-10 lead.
It was the first time a quarterback has thrown for more than 400 yards in the first half versus a Power 5 team since Kyle Orton did it against Indiana in 2004.
The ACC single-game record for most passing yards in a game is 566, which was set by Miami's Stephen Morris versus N.C. State in 2012.