UFC heavyweight Soa 'The Hulk' Palelei retires from MMA competition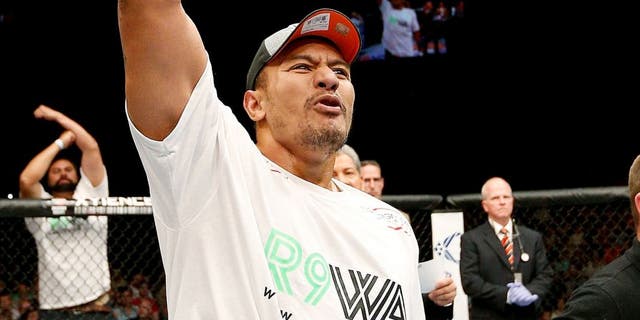 NEWYou can now listen to Fox News articles!
For years, Soa "The Hulk" Palelei was an underground sensation with scary punching power, who hardcore fans clamored to see in the big leagues. The heavyweight initially stumbled upon making it to the UFC, losing by TKO in his 2007 debut, however he eventually made quite good.
Since returning to the UFC in 2013, Palelei went 4-2 in the promotion, with all four wins coming by way of nasty TKOs or KOs.
In all, Palelei has won 12 out of his last 14 fights. Now, the 37 year-old is retiring from competition.
On Monday, the fighter out of Perth, Australia, made his decision public through Twitter. "I want to take an opportunity to officially announce my retirement from the sport of Mixed Martial Arts," he wrote.
"Thank you to the UFC, Dana White, Lorenzo Fertitta and Joe Silva for giving me a second chance to fight for the organization. I've had a great time, but feel it's time to focus on my family and other career interests."
The big man last fought in August, at UFC 190, against Antonio Silva, in Brazil. He lost the fight in the second round, and went on to write that he'd been considering retirement for some time since then.
"After several months of thought and discussion with my family and my team, we realize our future includes many things in MMA, but active competition in the sport is no longer one of them," he explained.
"This isn't goodbye, as I will still be very much involved in the sport but just not as a fighter. I want to help further MMA around the world and give my contribution to the sport. I know that I have, and will continue to contribute much to the growth of our sport outside of the Octagon. Stay tuned guys as there is still so much more to come from 'The Hulk.'"
Palelei began his professional MMA career on Sep. 27, 2002, with a TKO win over Brad Morris. He ends it with a 22-5 record, overall, with 18 of those wins coming by way of TKO or KO.