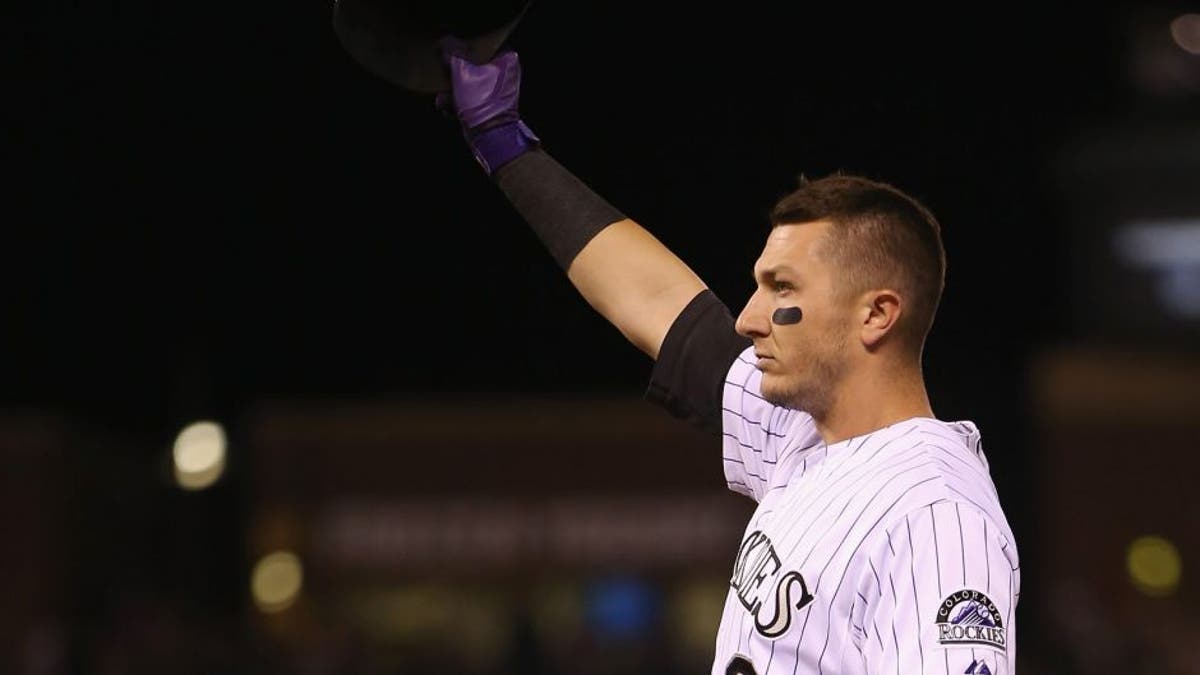 FOX Sports MLB Insider Ken Rosenthal put the baseball world on its ear Monday night when he broke the news that the Colorado Rockies traded five-time All-Star shortstop Troy Tulowitzki to the Toronto Blue Jays in what ultimately became a six-player trade and swap of shortstops.
Toronto is sending four-time All-Star shortstop Jose Reyes back to Colorado, though there is plenty of speculation that Reyes will soon be traded again, as the Rockies already have their shortstop of the future sitting in the minors.
Nonetheless, Tulo is a Blue Jay after 10 seasons in Denver. While the thought of Tulowitzki in a uniform other than that of the Rockies may seem shocking to many, there was no shortage of speculation in recent years that the Rockies, if they failed to start winning with consistency, would ultimately ship off one of the greatest players in franchise history.
But "shocked" is exactly the word Rosenthal used in the video above to explain his thoughts on the trade.
For more details on the trade, the players' backgrounds and what it took for the Blue Jays to actually make the deal happen, check out our recap here.
For the record, the details of the trade as it stands now:
Blue Jays get:
● Troy Tulowitzki, SS
● LaTroy Hawkins, RP
Rockies get:
● Jose Reyes, SS
● Miguel Castro, RHP (minors)
● Jeff Hoffman, RHP (minors)
● Minor leaguer to be named later
While the deal is complete, the ramifications are only beginning. For some of the biggest potential dominoes to fall next, and some of the biggest questions facing Toronto and Colorado, check out FOX MLB Insider Jon Paul Morori's musings here.
And while the trade looks like a major get for Toronto now, JABO's Rob Neyer says the Blue Jays could live to rue the move, particularly as they continue to actually pay Tulowitzki.
And for the latest trade rumors and moves as Friday's trade deadline nears, get the latest from FOXSports.com's trade tracker here.