Top pick Ben Simmons shows off his phenomenal passing ability in pro debut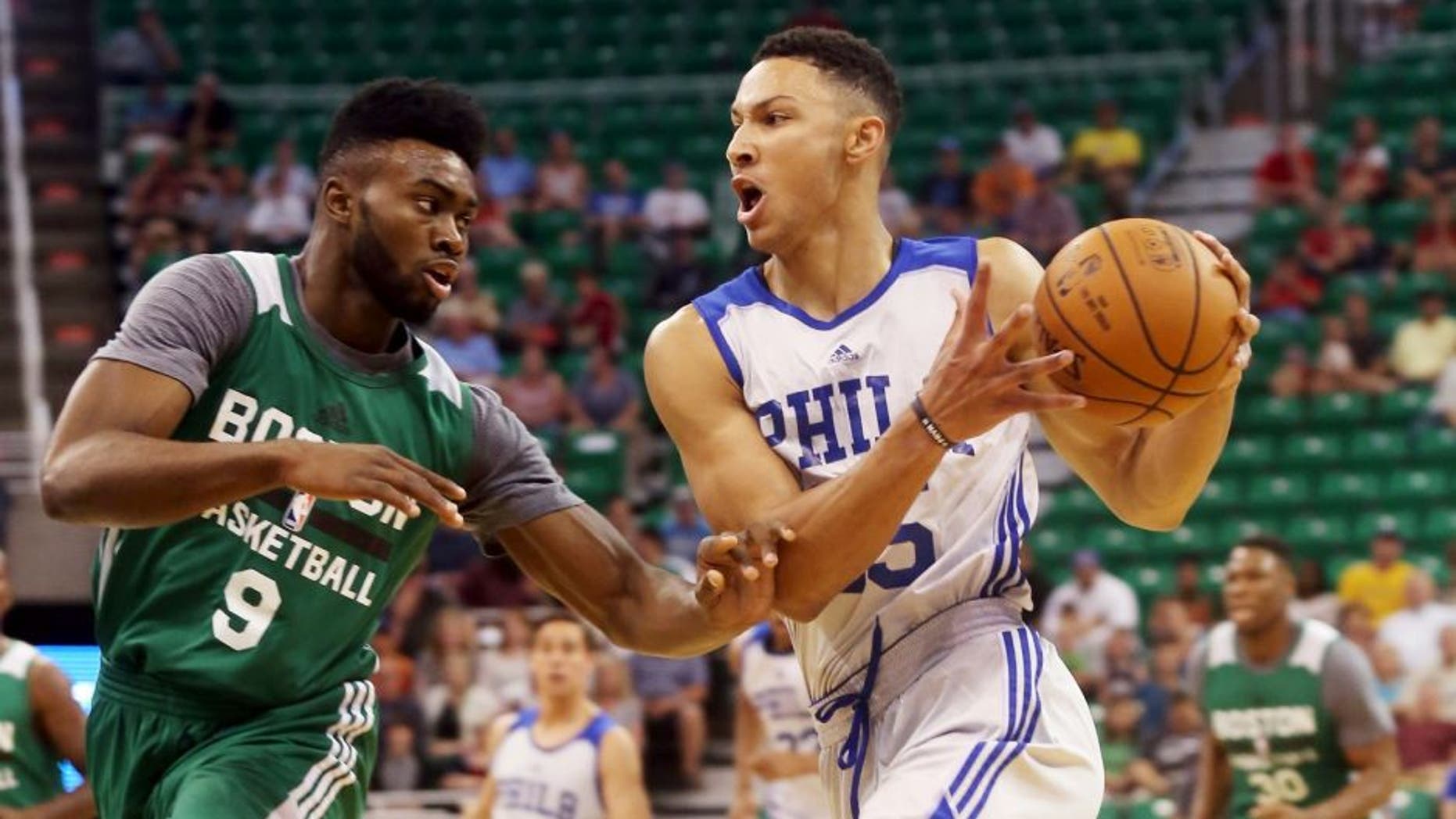 So this is why the Philadelphia 76ers made Ben Simmons the No. 1 pick a few weeks ago. Simmons put on a show in the first half against the Celtics on Monday in summer league action.
Simmons didn't take long to get his first points as a pro, hitting a free throw for the game's first point.
But the real reason scouts were enamored by the 6-10, do-everything forward from LSU was his passing ability. And Simmons didn't disappoint Monday.
Simmons hit Timothe Luwawu-Cabarrot with this no-look, over-the-shoulder pass at the top of the key. The sequence showed off Simmons' patience in the offense, waiting for Luwawu-Cabarrot to get to his spot before making a pin-point pass.
But Simmons is really special in the open floor as the Celtics' summer league team discovered. He collected a rebound and then initiated the break, keeping his head up and finding Luwawu-Cabarrot with a look-away pass despite a tight window to make the feed.
This ridiculous pass didn't result in an assist, but it's another example of Simmons' willingness to get his teammates involved.
Simmons did a little bit of everything in the first half, finishing with eight points, six rebounds and three assists.
But Simmons' night ended early as he left late in the fourth quarter, grabbing his right calf. He was down for a few minutes and needed to be helped to the locker room.
It was reported that Simmons, who finished with 10 points, eight rebounds and five assists, was suffering from cramps in both calves and would not return to Monday's game.