Tito on series with Rangers: 'We better be ready to play'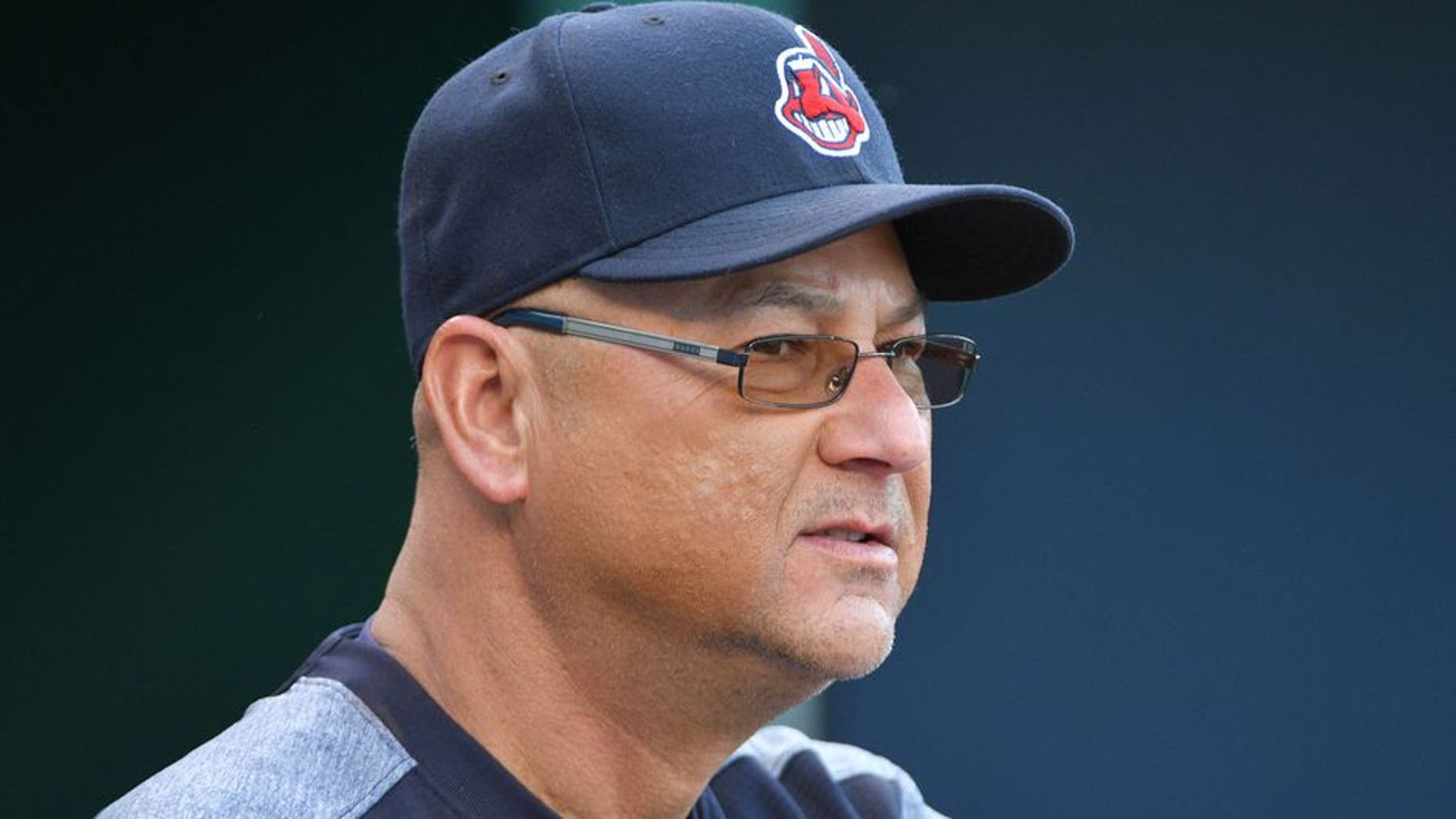 CLEVELAND -- The reeling Cleveland Indians will try to halt a three-game losing streak Monday night when they host the Texas Rangers in the opener of a four-game series.
Coverage begins at 6:30 p.m. on SportsTime Ohio
The Indians were flying high after a 7-1 road trip, but then they came home over the weekend and were totally shut down by the Minnesota Twins. Cleveland lost all three games, was shut out in two of the three games and was outscored in the series overall 13-2.
"We're a streaky team. Three days ago we were hot," said Indians manager Terry Francona, whose team fell out of first place in the AL Central. Minnesota is a half-game ahead of Cleveland.
Now the Indians face a Texas team that -- speaking of sweeps -- the Indians swept three games from in their season-opening series in Arlington.
"We better be ready," Francona said. "Texas looks like they are swinging it really well now. We better be ready to play."
Indeed, the Rangers belted three home runs in a 7-6 win over the New York Yankees on Sunday. Since June 9, the Rangers are 11-5.
The Monday game in Cleveland will Texas' fourth game on a 10-game trip to New York, Cleveland and Chicago. The Rangers won two out of three games in the Bronx.
The pitching matchup will be Indians right-hander Carlos Carrasco (8-3, 2.99 ERA) vs. Rangers left-hander Cole Hamels (2-0, 3.03).
Hamels will be activated off the disabled list to make the start Monday. Sidelined since April 26 with a strained right oblique, Hamels made two rehab starts for Double-A Frisco, going 1-0 with a 1.04 ERA.
"It's the longest that I've been on the disabled list, the longest I've missed time during a season," Hamels said. "At the same time, I've played the game. I've got a lot of innings. I've played against the teams numerous times. For me, it's just get back out there and get the feel and get back in the rhythm of actually getting to participate and help this team win."
Hamels pitched for Frisco on June 16 and last Wednesday, then threw a 36-pitch bullpen session last Friday as a tune-up.
"Excellent. Just as expected. He's ready to be inserted," Rangers pitching coach Doug Brocail said.
Hamel's first start of the season came against Cleveland, a no-decision on April 5 in a 9-6 Texas loss. He pitched six innings, giving up four runs, three earned, on five hits with four strikeouts and one walk. In five career starts against Cleveland, Hamels is 1-2 with a 4.94 ERA.
Carrasco has been the Indians' best starting pitcher this year. In his past three starts, he is 3-0 with a 1.53 ERA, having struck out 21 and walked four in 17 2/3 innings.
Carrasco last faced Texas on April 4, and he got the win in a 4-3 Cleveland victory. He pitched 5 2/3 innings, giving up two runs on four hits with seven strikeouts and one walk.
In eight career appearances against Texas, Carrasco is 2-3 with a 5.35 ERA.