Timberwolves vs. Grizzlies preview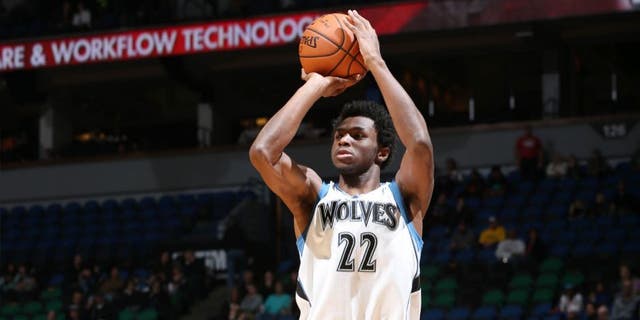 The Memphis Grizzlies managed to halt their recent slide in dramatic fashion. The Minnesota Timberwolves are still trying to end theirs.
Following a last-second victory, the visiting Grizzlies look to hand the Timberwolves a fourth consecutive defeat Sunday.
With Memphis (4-6) in danger of dropping five in a row for the first time in two seasons, Zach Randolph rescued his team on a put-back with less than one second remaining for a 101-100 win over Portland on Friday.
"We grit and grind," Randolph said. "We work, we work, we work. That's how we play. When you're losing it's hard to get over that hump and get a win, but it's still early. We've got to keep playing our game and get it back."
The victory provided at least a momentary respite for a Grizzlies team that still has issues.
Memphis is last in the NBA with 91.3 points per game, a 40.1 field-goal percentage and a 3-point mark of 26.8. The Grizzlies shot 41.9 percent while reaching 100 points for the first time in five games Friday, winning despite blowing an 11-point fourth-quarter lead.
"We (are not) where we want to be yet, but we'll keep working hard and we'll get there," Randolph said.
Marc Gasol had 31 points after scoring 26 in Wednesday's 100-84 home loss to Golden State. Point guard Mike Conley, however, needs to regroup after scoring 15 points and going 5 of 25 from the field in the last two games.
Perhaps the addition of veteran guard Mario Chalmers can take some pressure off Conley. Acquired from Miami in a four-player deal this week, Chalmers had 11 points and four steals in 19 minutes off the bench in his Memphis debut Friday.
"My teammates made me feel comfortable and the coaching staff made me feel comfortable," he said. "It can only go up from here."
Though the Grizzlies have dropped three straight on the road, they've won seven of nine at the Target Center.
"You go out to Minnesota and you do it again," said Gasol, who has averaged 23.0 points and shot 65.5 percent in the last four games against the Timberwolves.
Minnesota (4-5) has struggled after opening with two straight wins, and despite averaging 107.8 points and 50.6 percent shooting in the last four games has allowed 111.8 and 50.4 over the same stretch. Opponents averaged 96.8 points and 39.2 percent while the Timberwolves won three of the first five.
They made a valiant effort to come back from 27 down Friday but fell 107-103 at Indiana.
"The problem is when you get down like that, you have to play perfect," coach Sam Mitchell said. "We're learning how to play, we're learning how to fight through pain."
Physical pain continues to bother oft-injured Timberwolves guard Ricky Rubio, who could miss a fourth consecutive contest with a hamstring strain. In the six games Rubio has played, he's averaged 13.0 points and 9.0 assists.
Andrew Wiggins and Zach LaVine each scored 26 while rookie Karl-Anthony Towns' streak of four double-doubles ended with 12 points and nine boards against the Pacers.
Wiggins totaled 43 points while the Timberwolves split their two home games with Memphis last season.