This long strike to help Tigres advance in Liga MX playoffs is pure beauty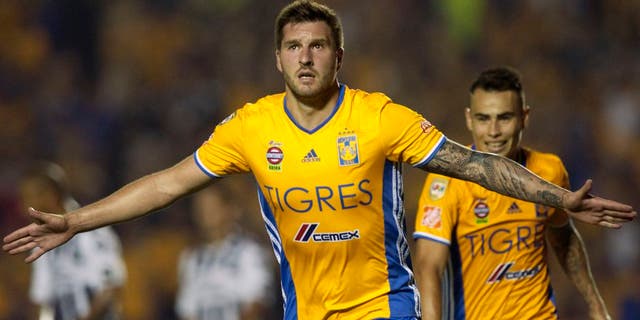 This is how to advance in a playoff match.
Coming into Saturday return leg against Monterrey, Tigres looked to be sitting in pretty good position.They won the first leg, 4-1, and any sort of goal in the return leg would've essentially meant Monterrey would have Mt. Everest to climb and Tigres wouldbethrough to the Liguilla semifinals.
But notonly did Tigres find a goal on Saturdaythey found a moment of magic, courtesy of Frenchman Andr-Pierre Gignac. Take a look:
He's standing maybe 35 yards out and he just launches the ball around the wall and inside the far post. It's a beautiful strike he couldn't have hit it much sweeter than that.
Gignac would come back and score another, but there was no topping his first effort:
The match finished with Tigres winning 2-0 and cruising past Monterrey in the quarterfinals by a 6-1 aggregate. With that, Tigres advance to the semifinals of the Liga MX playoffs and Monterrey are out of the Liguilla.
LatinContent/Getty Images | Jam Media