This game-winning goal from Dortmund's Sokratis warrants repeat viewing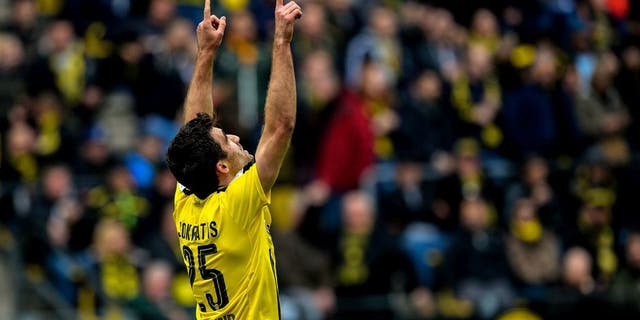 It's been a difficult week for Borussia Dortmund, but the German side bounced back in a big way on Saturday. Following a bombing incident and a loss in the first leg of their Champions League tie against Monaco, BVB were looking for a boost.
Sokratis Papastathopoulos, who had a rough match against Monaco, provided that boost in a 3-1 victory. His game-winner against Frankfurt was something to behold.
Did you hear the net rattle?
A center back shouldn't be allowed to do that. We're used to seeing defenders come in on corners and use their brawn to hammer in a goal, but Sokratis showed that he's got some finesse in his repertoire as well. He shook his marker and then shook the back of the net with an absolute pearler.
Christian Pulisic featured in the match's opening goal with an assist, and Marco Fabian's then-equalizer was also quite a strike, but Sokratis' gem takes the cake.