Terrell Owens on Chris Carter: 'He begged his way into the Hall of Fame'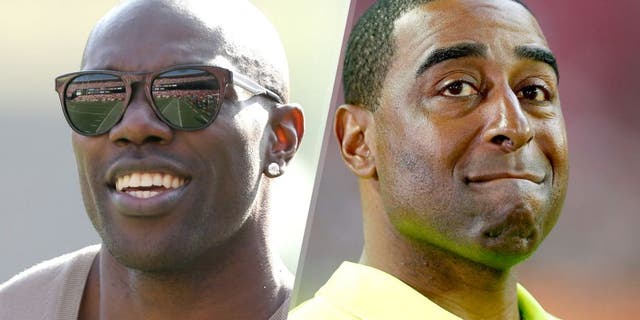 Former NFL star wide receiver Terrell Owens found out just a few days ago that he was not selected to the Pro Football Hall of Fame's 2016 class.
Instead of lobbying for future consideration from the Hall of Fame voters, Owens accused former wide receiver Chris Carter of taking his lobbying a little too far on ESPN's "Mike and Mike" show on Wednesday.
Carter was a 2013 Hall of Fame inductee, and the two former receivers have a feud that dates back to their playing days. Owens is clearly not over some of the comments that Carter has made about him in the past.
Owens brought up an excerpt from Chris Carter's 2013 book Going Deep, where Carter criticized his defense after losing a 1998 playoff game to the San Francisco 49ers with Terrell Owens and J.J. Stokes in place of an injured Jerry Rice.
From a statistical standpoint, it's hard to make the case against Owens getting in. His 15,934 yards place him No. 2 on the NFL's all-time receiving yards list and his 153 touchdowns place him all-time on the NFL's receiving touchdowns list. Carter finished with 13,899 receiving yards and 130 receiving touchdowns.