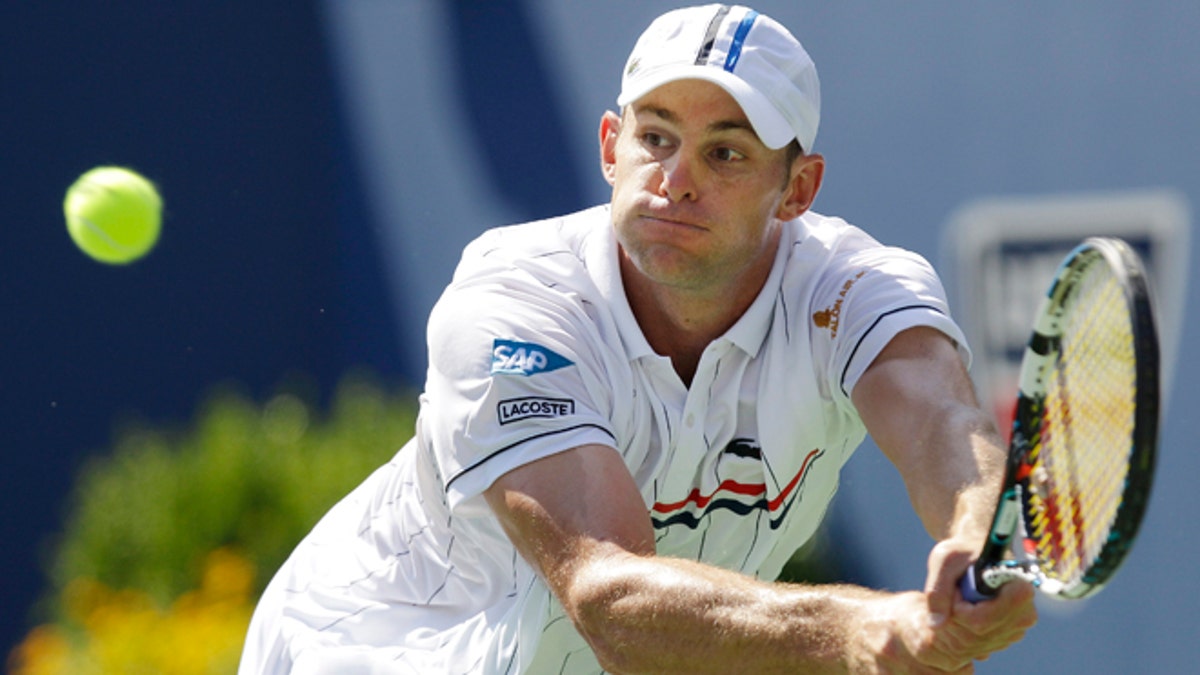 NEW YORK – Andy Roddick is ready to walk away from tennis whenever his U.S. Open ends.
The 2003 U.S. Open champion and former No. 1-ranked player surprisingly announced his plans to retire at a news conference at Flushing Meadows on Thursday, his 30th birthday.
"I'll make this short and sweet: I've decided that this is going to be my last tournament," said Roddick, wearing a black T-shirt and baseball cap with his clothing sponsor's logos.
"I just feel like it's time. I don't know that I'm healthy enough or committed enough to go another year," he said. "I've always wanted to, in a perfect world, finish at this event."
The 20th-seeded Roddick is scheduled to play 19-year-old Bernard Tomic of Australia in the second round Friday night at Arthur Ashe Stadium.
"I think I wanted an opportunity to say goodbye to people, as well. I don't know how tomorrow's going to go, and I hope it goes well, and I'm sticking around," Roddick said.
He was, by turns, in reflective and joking moods while speaking to reporters about his decision.
"If I do run into some emotions tomorrow or in four days, I don't want people to think I'm a little unstable. Or more unstable," Roddick said with a chuckle. "So that's why I came to this decision."
His title in New York nine years ago was the last time an American man won a Grand Slam singles title, and Roddick spoke wistfully -- as he often has in the past -- about coming to the U.S. Open with his parents as a present he turned 8 years old.
He said he's "been thinking about (retirement) for a little bit," and knew for sure that the time to quit was now after his 6-3, 6-4, 6-4 first-round victory over 21-year-old American Rhyne Williams on Tuesday.
"I've thought all year that I would know when I got to this tournament," he said, "and when I played the first round, I knew."
In addition to winning his U.S. Open trophy, Roddick also played in four other Grand Slam finals -- three at Wimbledon and one at the U.S. Open, losing to 17-time major champion Roger Federer each time. That included a 16-14 defeat in the fifth set at the All England Club in 2009, when Roddick was saluted by spectators who chanted his name at the end of the match.
Roddick's announcement came one day after four-time major champion Kim Clijsters played the last singles match of her career, a second-round loss to Laura Robson at Flushing Meadows.
"I haven't done this before. I'm sure it'll be very emotional. I'm sure I'll still be nervous," Roddick said, looking ahead to facing Tomic. "I don't know."