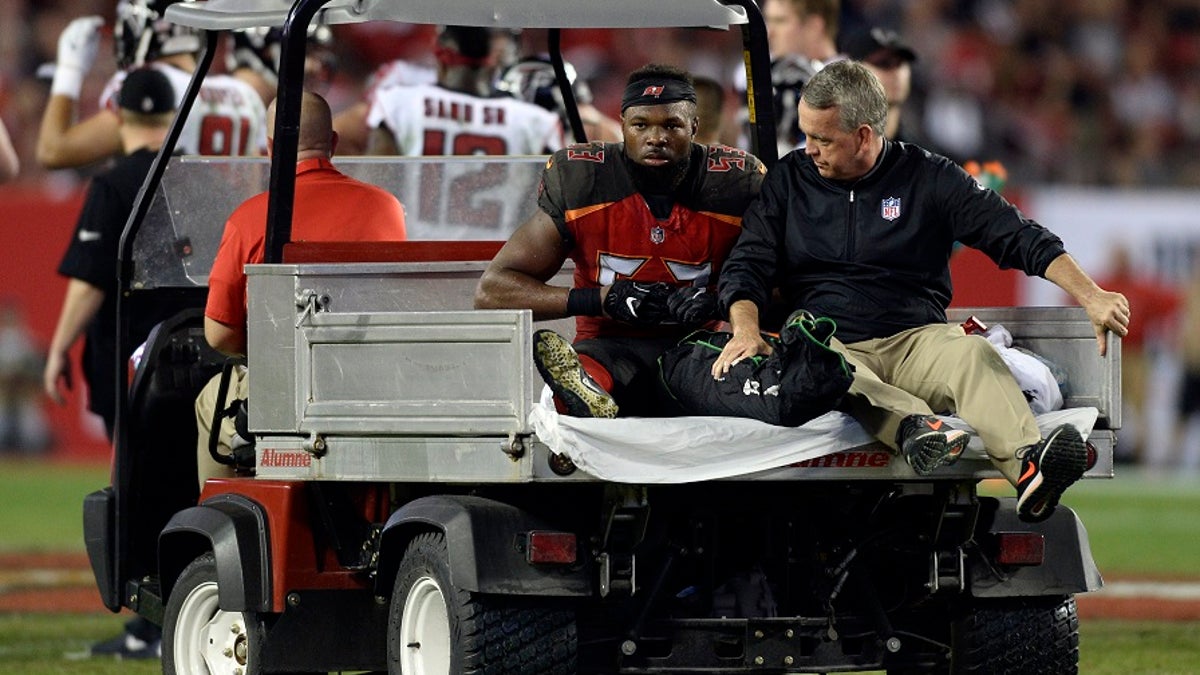 Tampa Bay Buccaneers linebacker Adarius Glanton was shuffled off the field during Monday's game against the Atlanta Falcons after suffering a brutal leg injury, video showed.
Glanton was injured after he collided with fellow teammate Robert Ayers while the two attempted to sack Falcons quarterback Matt Ryan. Like Glanton, Ayers was also injured in the play.
NBA'S LAKERS RETIRE TWO NUMBERS FOR KOBE BRYANT
The team announced Glanton had a left leg injury and immediately ruled him out for the remainder of the game NBC Sports reported Glanton appeared to have fractured his left leg. Ayers suffered from a stinger after the collision.
WARNING: VIDEO CONTAINS GRAPHIC CONTENT
The Buccaneers have not had much luck with injuries this season. Besides Glanton and Ayers getting injured in Monday's game, safety T.J. Ward, tight end O.J. Howard, right guard J.R. Sweezy, wide receiver DeSean Jackson and safety Justin Evans were also injured in the team's 24-21 loss Monday night against the Falcons, ESPN reported.