Sunday spike: NCAA TV audiences increase for CBS, Turner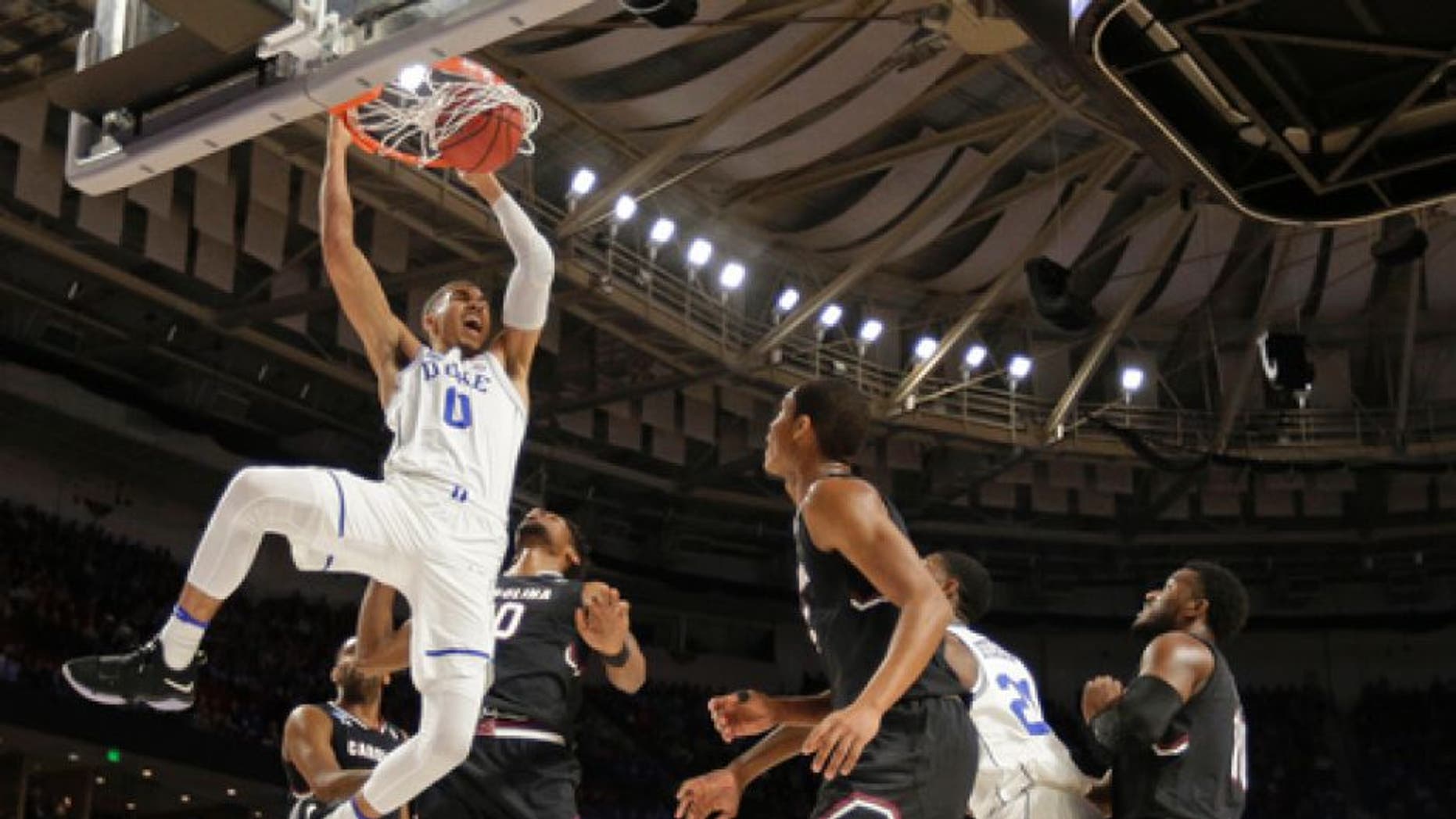 CBS Sports and Turner Sports say viewership for the first Sunday of the NCAA Tournament, which was packed with close games and marquee teams, was up 34 percent over last year's Sunday second-round coverage.
The networks announced Monday that the eight games aired Sunday on CBS, TBS, TNT and truTV averaged 11.9 million viewers. Last year's Sunday second-round games drew 8.9 million viewers.
Sunday's games featured some of the college basketball's most notable power programs: Kentucky, Duke, North Carolina, Louisville, UCLA and Kansas. Six of the eight games played were decided by seven points or less, with South Carolina upsetting Duke in prime time.
Overall, viewership for the tournament is up 10 percent from last year at an average of 9.325 million over the first four days.