Steve Kerr is using ALL CAPS to fire up Warriors crowd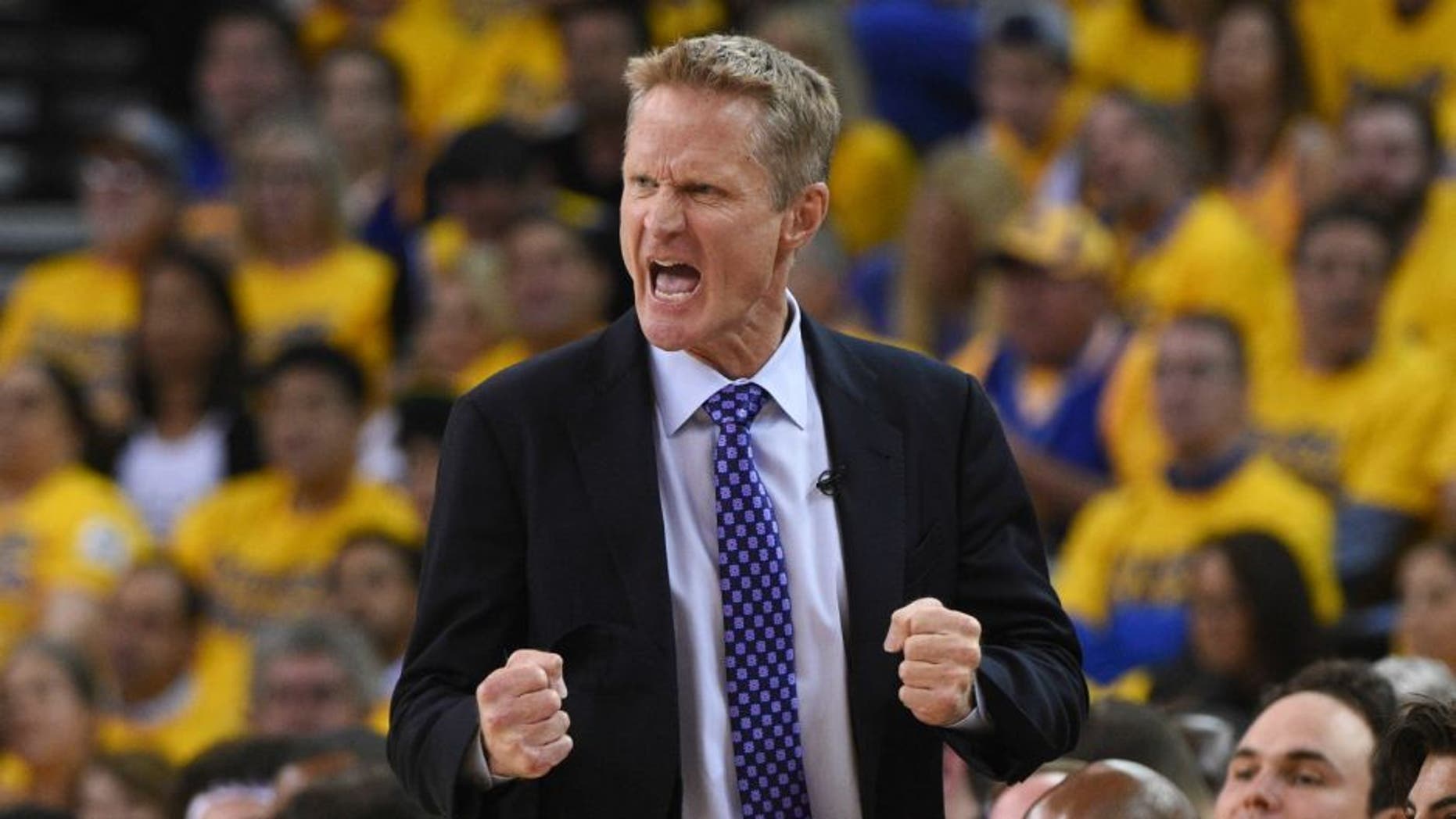 Dub nation has been somewhat muted as of late, as the Golden State Warriors have suffered brutal back-to-back losses against the Oklahoma City Thunder and find themselves in a 3-1 hole and on the brink of elimination.
So for Thursday's do-or-die Western Conference finals Game 5 at home at Oracle Arena, Steve Kerr is not leaving anything to chance. NBA.com reported that Golden State's head coach sent an email to all Warriors ticket holders to show up early, be loud, and do "WHATEVER IT TAKES" to "help provide the best home court advantage" and stay in the game.
Here is Kerr's note (caps and bold are all his):
Tomorrow night we face our first must win game of the season. We are excited to be back on Warriors Ground, playing in front of the best fans in the NBA, and we will do WHATEVER IT TAKES to reach the goal we have been fighting for all season.
Your energy and passion fuels our fire, from the Opening Tip to the Final Buzzer. So we urge Dub Nation to do WHATEVER IT TAKES to be at Oracle Arena early – long before game time – and help provide the best home court advantage in the league. Doors open at 4:00 p.m. and tipoff is at 6:00 p.m.
We can't wait to see you tomorrow afternoon on Warriors Ground. Let's have some fun!
Coach Kerr