Stephan El Shaarawy joins Roma in loan deal from AC Milan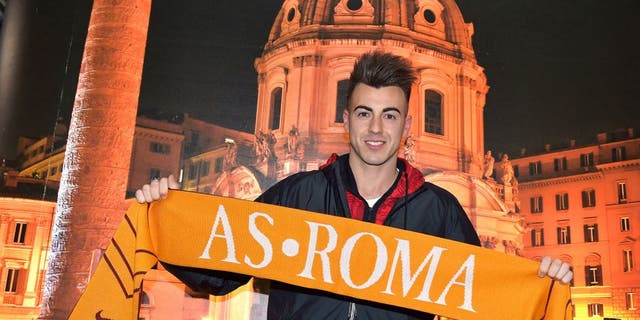 ROME -- Italy forward Stephan El Shaarawy has joined Roma on loan from AC Milan.
Roma announced the deal on Tuesday, saying it's paying a 1.4 million euro ($1.5 million) transfer fee with an option to make the deal permanent for a fee of 13 million euros ($14 million) before next season.
The 23-year-old El Shaaray spent the first half of this season on loan with Monaco in the French league.
El Shaarawy made his Serie A debut as a 16-year-old with Genoa then played on loan with Padova in Serie B before joining Milan in 2011.
El Shaarawy scored 21 goals in 83 appearances for Milan, and has made 17 appearances for Italy, scoring twice. He was born in Italy to an Italian mother and an Egyptian father.