Steelers not ready to turn the page to 2014 even with playoffs nearly out of sight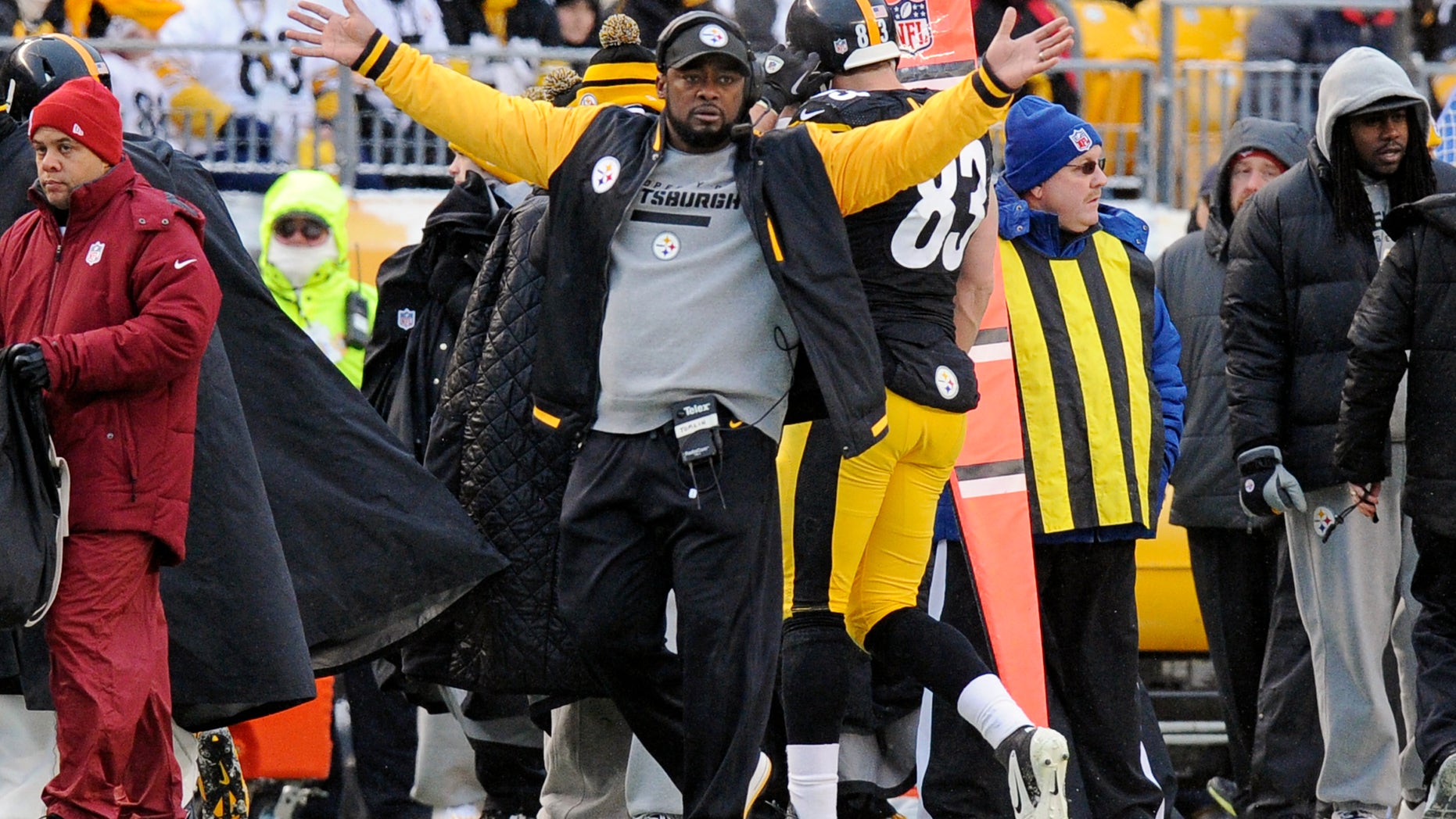 PITTSBURGH – Making the playoffs is a long shot for the Pittsburgh Steelers.
Despite that, looking ahead to 2014 is not an option.
Coach Mike Tomlin reiterated his commitment on Tuesday to finishing the season strong.
The coach said the team's focus remains on winning Sunday night against Cincinnati, not on trying to figure out who will be with the team when it begins training camp next summer.
The Steelers (5-8) lost to Miami on Sunday to fall two games behind the Dolphins and Baltimore in the race for the AFC's second wild card spot.
Though Pittsburgh is alive, Tomlin said the team understands any kind of rally is a long shot.
Tomlin put much of the blame on a 0-4 start that the Steelers have not been able to overcome.
___
AP NFL website: www.pro32.ap.org