Steelers' Mitchell now wishes went low on Bengals WR Jones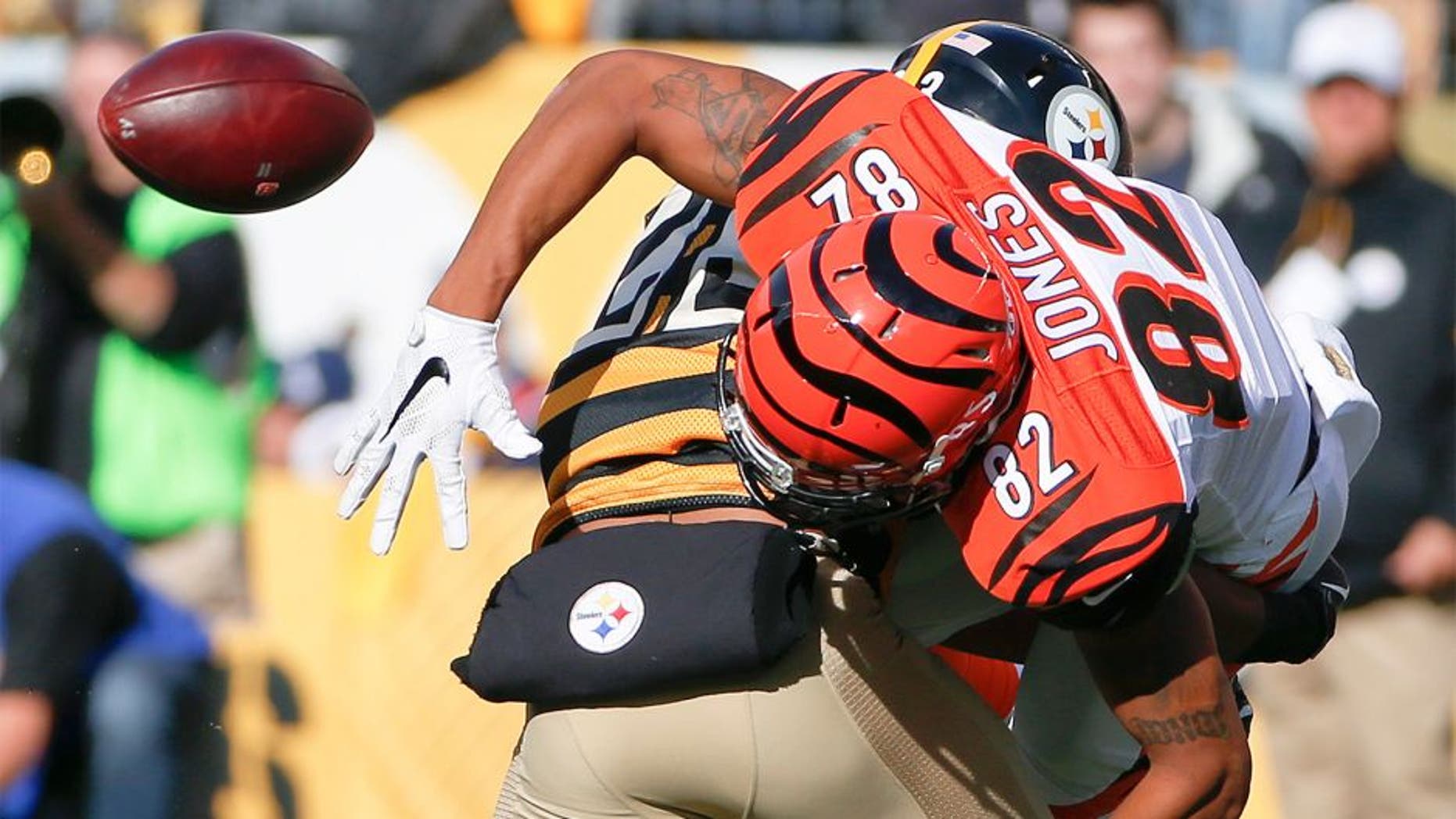 Steelers safety Mike Mitchell shot back at Bengals receiver Marvin Jones for calling him "fake tough." Gene J. Puskar AP Photo/Gene J. Puskar
The trash talking continues. Two days after Bengals receiver Marvin Jones called Mike Mitchell "fake tough," Mitchell fired back with words of his own.
Mitchell, who knocked Jones out for a few plays with a clean hit to the midsection, now wishes he made the tackle differently, especially in light of Le'Veon Bell's season-ending knee injury from a tackle by Vontaze Burfict.
"I watched Vontaze Burfict hurt Le'Veon Bell, jump up screaming and run to his bench," Mitchell said Wednesday per Dale Lolley of the Observer-Reporter. "I wish I would have went low.
"I didn't know he made the statement about me being 'fake tough.' It's actually fortunate that I'm playing a lot smarter than I used to. That easily could have been a face shot or a knee shot and he probably would have been out a lot longer."
Mitchell apparently wouldn't have minded if Jones was injured on the hit, which only adds to the intrigue of when the Bengals and Steelers meet again in Week 14 on Dec. 13. Steelers linebacker Vince Williams has a feud of his own going on with Burfict.
Mitchell, who took a penalty for taunting A.J. Green two plays after his hit on Jones, doesn't plan to change his style, but hopes to avoid hurting his team with flags.
MORE NEWS: Want stories delivered to you? Sign up for our NFL newsletters.
"What's overly emotional? When you hurt your team? Yes, then I guess there's a line for it," Mitchell said. "I'm just a guy that plays passionate. If I was wearing a suit, maybe my behavior would be a little different. I'm out there to do a job that's very physical and very violent. That is my mindset."