South Carolina hires assistant coach Lance Thompson away from Auburn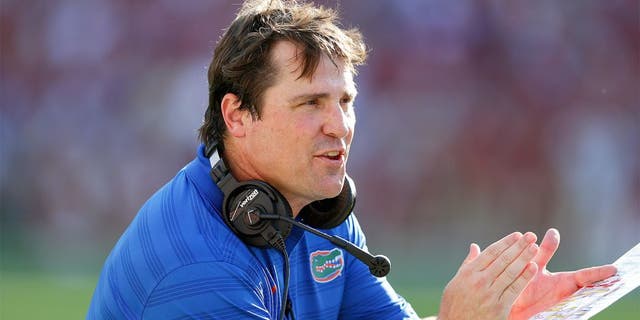 NEWYou can now listen to Fox News articles!
Only a day after leading the Tiger defense to an impressive win over Memphis, Auburn interim defensive coordinator Lance Thompson is joining Will Muschamp's first staff at South Carolina. The move was announced Thursday by the Gamecocks head coach.
Thompson has served on a number of staffs in the SEC, ranging from LSU, to Alabama, to Tennessee, to Auburn and now South Carolina. The assistant coach has worked under head coach Nick Saban on two different staffs (LSU and Alabama), in addition to working on Georgia Tech's staff for 11 seasons. Thompson has won three national titles as an assistant coach.
"I'm excited to have Coach Thompson join our staff," Muschamp said via statement. "He did a great job calling the Auburn defense in their bowl win over Memphis. He has coached multiple positions throughout his career and has a great understanding of our defensive system. He will be an outstanding addition to our staff."
Also known for his recruiting prowess, Thompson was ranked as the No. 1 recruiter in the nation on the by ESPN in 2014 and was named Rivals National Recruiter of the Year in 2008.
Thompson's position on the Gamecock staff is unknown at this time, however South Carolina's defensive coordinator position is open and Thompson has served in that role more than once. Muschamp's latest hire was eager to take to social media to announce his hiring: