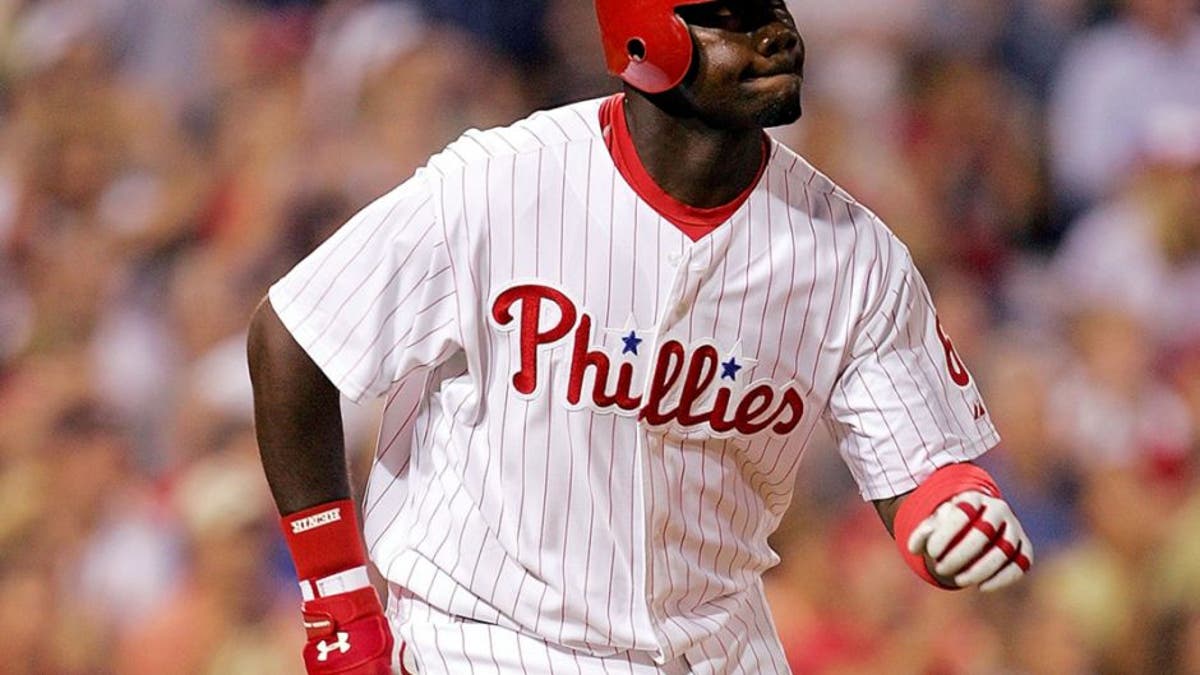 Major League Baseball is aware of the Al Jazeera report that linked Philadelphia Phillies first baseman Ryan Howard and Washington Nationals infielder Ryan Zimmerman to human growth hormones and intends "to conduct a thorough investigation," FOX Sports MLB Insider Jon Paul Morosi reported Sunday.
Howard and Zimmerman could be disciplined by MLB for "just cause" if the commissioner finds evidence of HGH use in 2011, when it was on the banned substances list.
The attorney for Howard and Zimmerman told the Philadelphia Inquirer they "will go to court to hold Al Jazeera and other responsible parties accountable for smearing our clients' good names."
The documentary is set to air Sunday, but has come under fire after Charlie Sly, who worked at an anti-aging clinic in Indiana, recanted giving HGH to Howard, Zimmerman and other athletes, including Denver Broncos quarterback Peyton Manning.
Manning addressed the report Sunday, saying he's never heard of Sly.
"I don't know this guy. I have never heard of this guy until this report," Manning told ESPN. "I'd love to understand why this guy is saying it and why he's making it up."