Skinny Eddie Lacy is now playing basketball with Dane Cook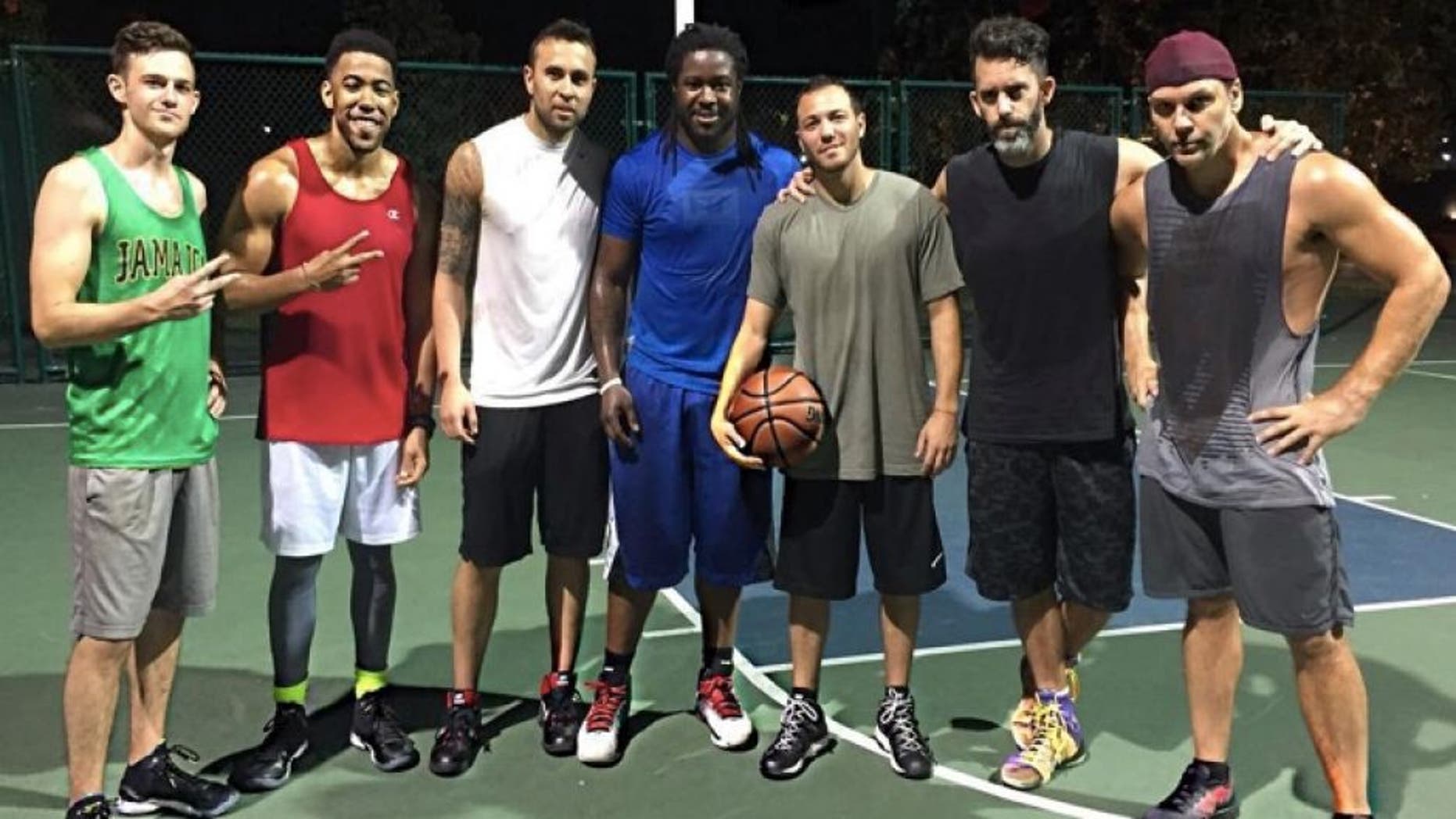 Eddie Lacy played last season at 234 pounds and was shamed for it on several occasions, most notably by Mike McCarthy. The Packers head coach said Lacy can't play at that weight again next season, which has seemingly had a profound effect on his offseason training regimen.
Several photos of Lacy have surfaced in recent weeks with him looking slimmer than ever. This latest picture, however, has Lacy looking much skinnier -- maybe even thinner than the average NFL running back.
Lacy was apparently playing pick-up basketball with actor and comedian Dane Cook on Tuesday night. And yeah, that svelte guy in the middle is the Packers running back.
Just a few weeks ago, Lacy posed for a photo with a fan at a restaurant looking much slimmer than he did during the season.
It's obvious that whatever Lacy has been doing -- likely P90X -- since the season ended is working. He could be in for a big year if he maintains this training regimen.