Selanne undecided on future despite fabulous season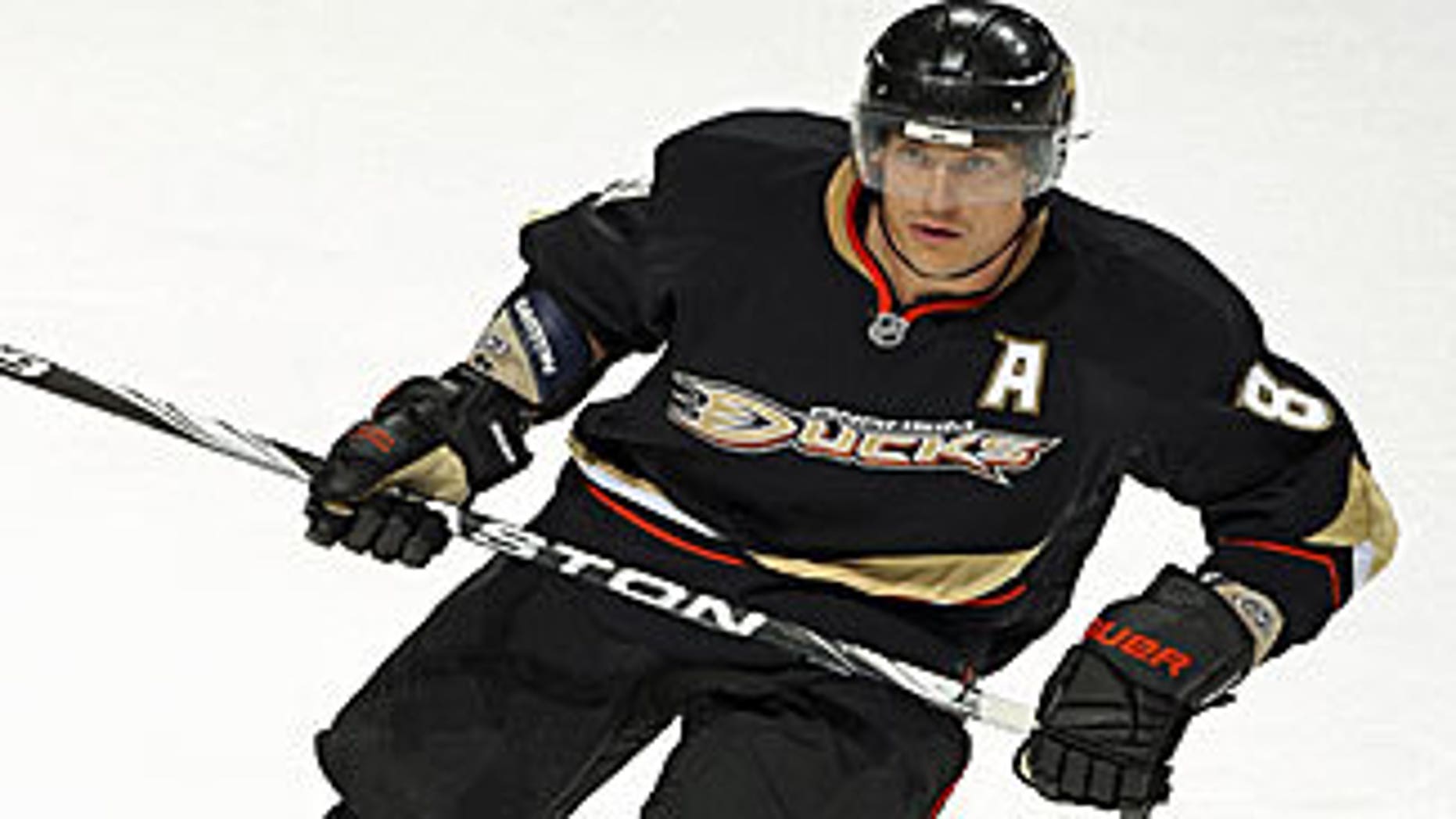 ANAHEIM, Calif. -- Teemu Selanne offered no surprises to what his future holds when he met with the media Tuesday after his Anaheim Ducks were knocked out of the Stanley Cup Playoffs by the Nashville Predators.
"Honestly, I don't know," he said. "I shouldn't even answer that question anymore. I let you know when I know something. I think it's funny. Almost every year, everybody keeps asking. I have to say, 'Don't ask me.' I don't know."
Selanne, as he has done for the past several seasons, said he will wait until the summer to decide if he will return for a 19th season. He turns 41 on July 3.
The Finnish Flash has primarily used his level of enjoyment as a big factor in his decision, and he said this past season fulfilled that criteria.
"I got to be honest -- it was so much fun this year," said Selanne , who ranks 14th on the NHL's all-time goal scoring list with 637 and 27th in scoring with 1,340 points. "That's all I really ask. It's not about goals or points or anything like that. Before the season I hoped I can everyday enjoy this. That's my goal. This year was successful in a fun way. I felt we had more to give, but sometimes it's not enough."
Longtime friend, linemate and countryman Saku Koivu said what he saw from Selanne was a positive sign that he would be open to coming back.
"When you look at him, and I played with him and obviously spent a lot of times off the ice with him, I think he had too much fun and enjoyed it too much this year to walk away," Koivu said. "But it also goes to him, the work he has to put in the offseason and be ready mentally to push himself again. It's not about if he's able or physically capable. It's more about if he finds that strive again to do the tough parts. We can all agree that we'd love to see him back and that's going to make this team that much better if he's in the lineup."
Selanne comes off a 31-goal, 80-point regular season that put him in a tie with Henrik Zetterberg of Detroit for eighth in the NHL scoring race. It was the most goals and points for Selanne since his resurgent 2006-07 season when Anaheim won the Stanley Cup.
It was also the third-most in NHL history among players 40 or older, behind Gordie Howe and Johnny Bucyk. Selanne also had six goals and an assist in six playoff games, which ranked him third among playoff scorers entering Tuesday.
That's a pretty good return on a player that made $3.2 million in base salary this season.
"You can't argue with his contribution," coach Randy Carlyle said. "It will be, 'Can he do it again?' That will be the question mark. If Teemu's in the right frame of mind with him and his family he'll make the decision that is best for them."
Selanne will go back to Finland in June. He said he would have to start preparing for next season in July, and he said that's about when he will form a decision. The Ducks are playing an exhibition and regular season game in Selanne's home country to start next season, and Selanne will be there either as a player or spectator.
"Either way, I'm excited," he said. "But let's see what it is."
Emery nominated: Ray Emery was named a finalist for the Bill Masterton Trophy for dedication and perseverance after he came back from a career-threatening hip surgery and backstopped the Ducks late in the season and in the playoffs.
"It was a tough year, tough to hear the news that I had that condition," Emery said. "It's also an honor to be mentioned in the same category as some of the guys that are also nominated and also past winners."
Notes: Ryan Getzlaf and Corey Perry both said they won't play for Canada in the world championships … Lubomir Visnovsky revealed that both his shoulders are injured and that he was playing at about 50 percent. The right one was badly injured April 2 but Visnovsky said he won't need surgery. He is undecided about playing in the World Championships … Jonas Hiller said he is feeling better and "moving forward, even though it's slower than I want it to be" with his vertigo. He has upcoming medical appointments as he continues to search for the source of the problem … Toni Lydman and Matt Beleskey will have shoulder surgery Monday, general manager Bob Murray said … Cam Fowler and Luca Sbisa will play for the U.S. and Switzerland, respectively, in the world championships.