Seahawks red-zone offense could be a tough cover in 2015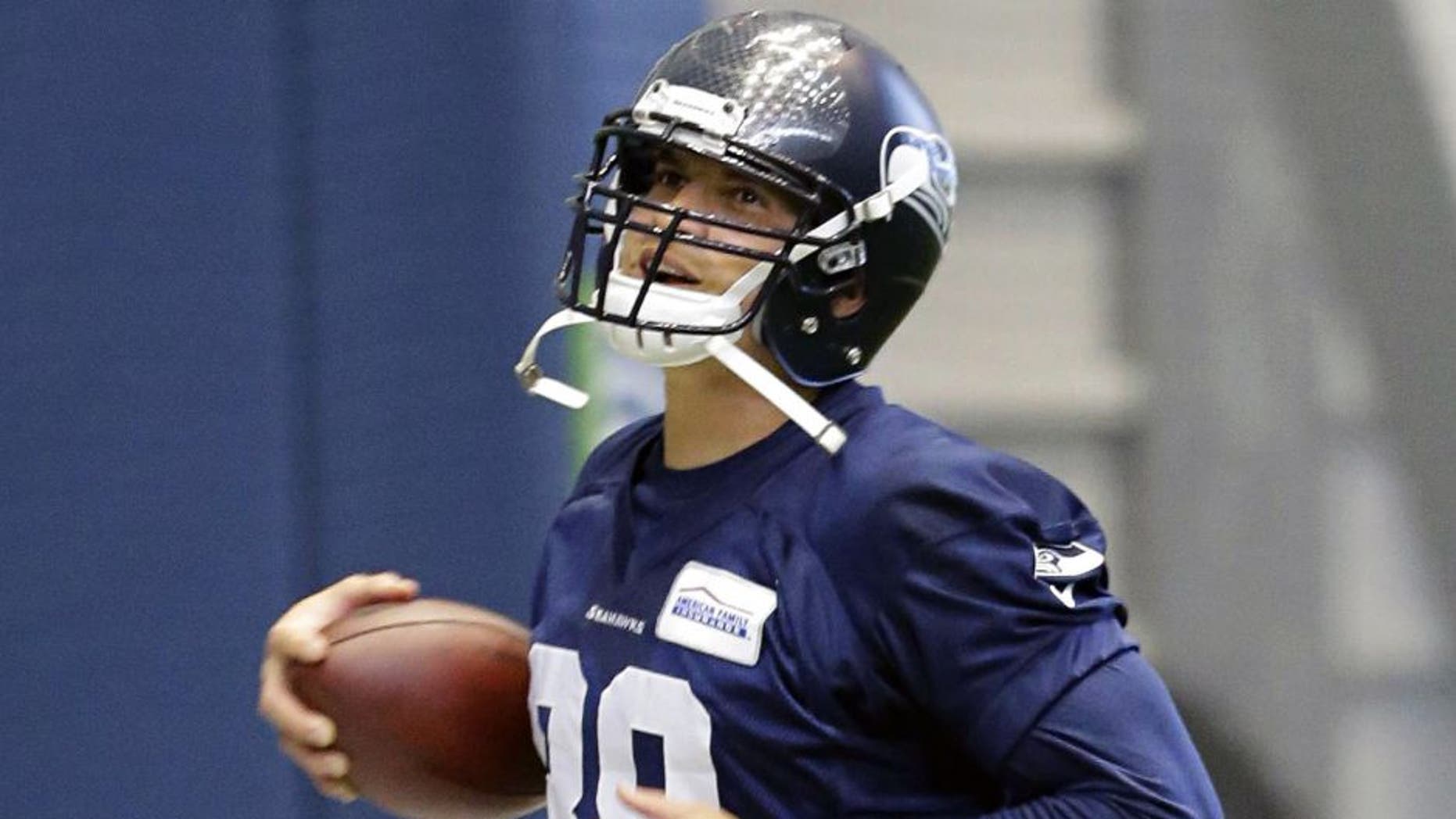 Jimmy Graham: 6-foot-7, Luke Willson: 6-foot-5, Chris Matthews 6-foot-5.
Throw in Russell Wilson under center and Marshawn Lynch in the backfield.
Wilson will no doubt have a nice number of options to turn to in the red zone come fall.
It's probably every defensive coordinator's worst nightmare to try and contain that much height and that much talent.
"I'm looking forward to it," Willson said. "Not sure when it's going to open up, but I'm really excited for Week 1. We have some cool personnel groups and some match-ups that will try to expose defenses with."
Defenses will have to pick their poison when trying to contain the Seahawks offense near the goal line in 2015.
(h/t Sportspress Northwest)