Seahawks flustered by barrage of penalties in latest setback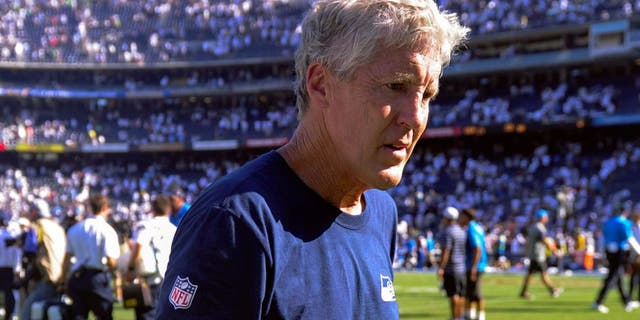 Seattle's 14 penalties were the most since Pete Carroll took over the team in 2010. Robert Hanashiro USA TODAY Sports
Following another loss in which they couldn't hold a fourth-quarter lead, the frustrated Seattle Seahawks were left seeing ... yellow.
The Seahawks allowed consecutive long touchdown drives in the final 15 minutes to drop a 39-32 decision to the visiting Arizona Cardinals, a loss that left them three games out of first place in the NFC West.
Despite blowing a fourth-quarter lead for the fifth time, Seattle coach Pete Carroll and his players were upset by the barrage of penalty flags. The Seahawks were whistled for 14 infractions - the most in the Carroll regime - for 131 yards.
"When they're not letting us play and they're calling little ticky-tack fouls, it definitely hurts us," Seahawks safety Earl Thomas said. "It kind of messes up the rhythm and flow that we've got going. But it's an offensive league. We know that."
The penalty-fest was not restricted to the defensive side of the ball, however. On each of its first four possessions of the game, Seattle faced at least a first down-and-20 situation.
"We put out such a miserable first half of football," Carroll said. "To be that far behind in the sticks with the penalties ... it's really hard to play ball."