Sanchez status topic of debate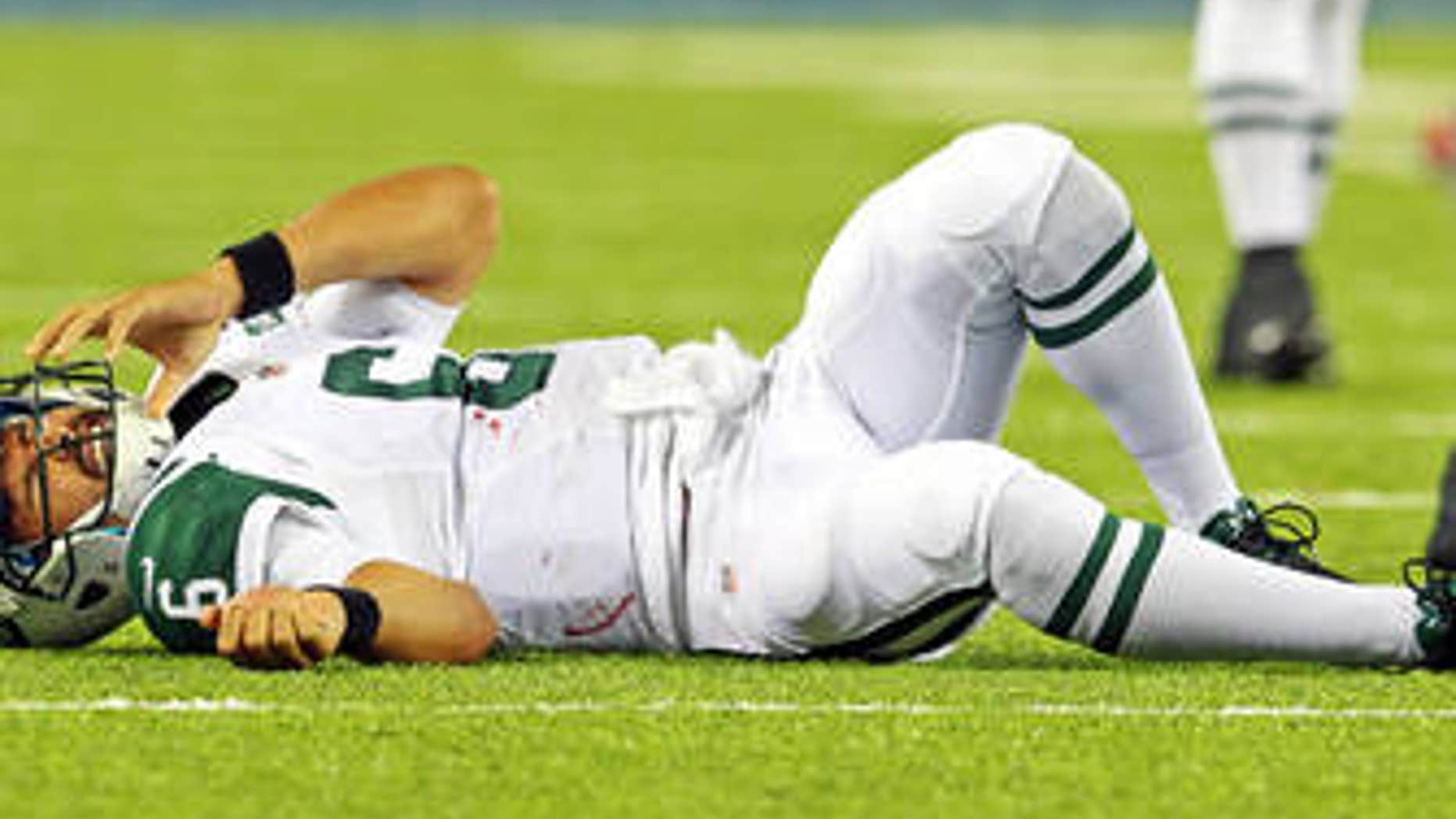 Will Geno Smith get the opening-game started for the New York Jets?
Multiple media reports are quoting sources saying that Mark Sanchez will not be ready to return to action in time for the Sept. 8 opening game against Tampa Bay, giving rookie Smith the nod in what has already been a tight competition for the starting slot.
He was held out of Thursday night's game against the Eagles to protect him.
Meanwhile, multiple media outlets report that Sanchez, who has a bruised joint in his throwing shoulder after an injury in the fourth quarter of Saturday's preseason game, has yet to resume passing.
Multiple reports also say that coach Rex Ryan has simply stated that Sanchez remains day-to-day, offering no insight into who could lead the team in the opener. According to ESPN, Sanchez tried to avoid using his right arm when shaking hands with opponents Thursday.