Sammy Watkins 'angry' about not being on the field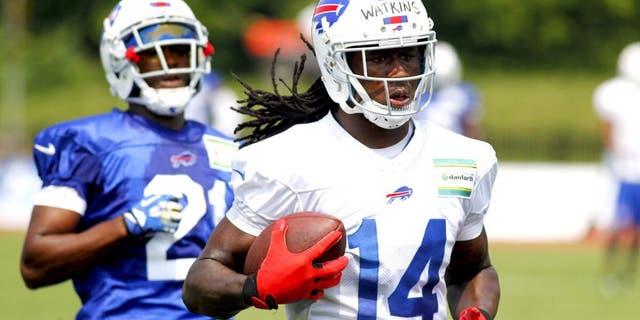 Injuries have led to a ton of frustration for Sammy Watkins. Bill Wippert AP Photo
It was a considerably longer bye week for Sammy Watkins than it was for his teammates. The main reason for that is because Watkins took to Instagram to lash out on critics of his durability, calling them "losers."
One day later, Watkins called his comments "inappropriate," and this week, Watkins issued an apology for his harsh words. After apologizing, Watkins clarified what caused the outburst, citing frustration from his recent injuries, via ProFootballTalk:
Watkins has missed three games this season due to injury and was held without a catch in another, which has led to a disappointing season for the second-year wideout. He's caught just 11 passes for 147 yards and two touchdowns. He's been unable to match the production he had in his rookie campaign, which has understandably led to a great deal of frustration for the promising wide receiver.
To make matters worse, he's had to watch his team go on a skid without him, losing three of their last four games and falling into a tie for last place in the division. It's unclear if Watkins will return to the field this week, but it's obvious he can't wait to do so.