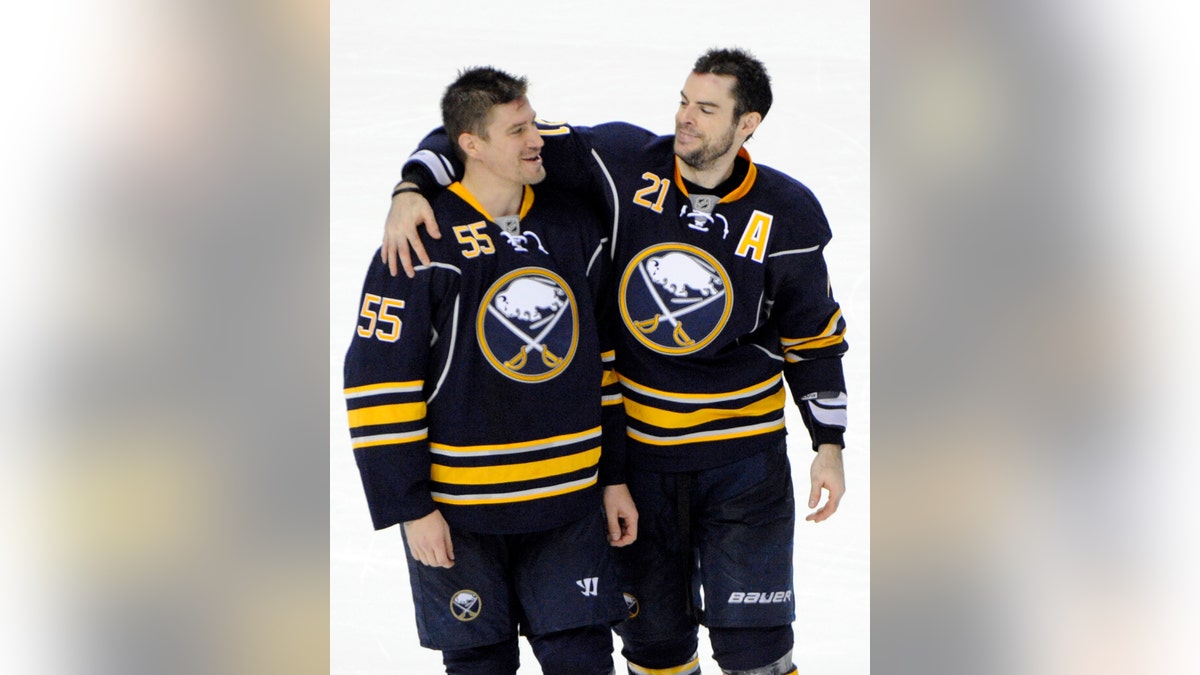 BUFFALO, N.Y. – Buffalo Sabres forward Jochen Hecht announced his retirement Friday night after the Sabres' 2-1 shootout victory over the New York Islanders.
The 35-year-old German is a 14-year veteran who spent the last 10 years of his career in Buffalo. He also played for the St. Louis Blues and the Edmonton Oilers. He signed a one-year contract before this season after being limited to 22 games last season due to post-concussion symptoms.
"The last few weeks, I kind of decided, or we, my family, decided to go back and start our life in Germany," Hecht said. "That's where we want to go back."
Hecht finished with five goals and nine assists in 47 games this season and was the Sabres' final shootout participant Friday. He had 186 goals and 277 assists in 833 career regular-season games, and added 14 goals and 18 assists in 59 playoff games.