Royals exercise options on Davis, Escobar; Gomes declined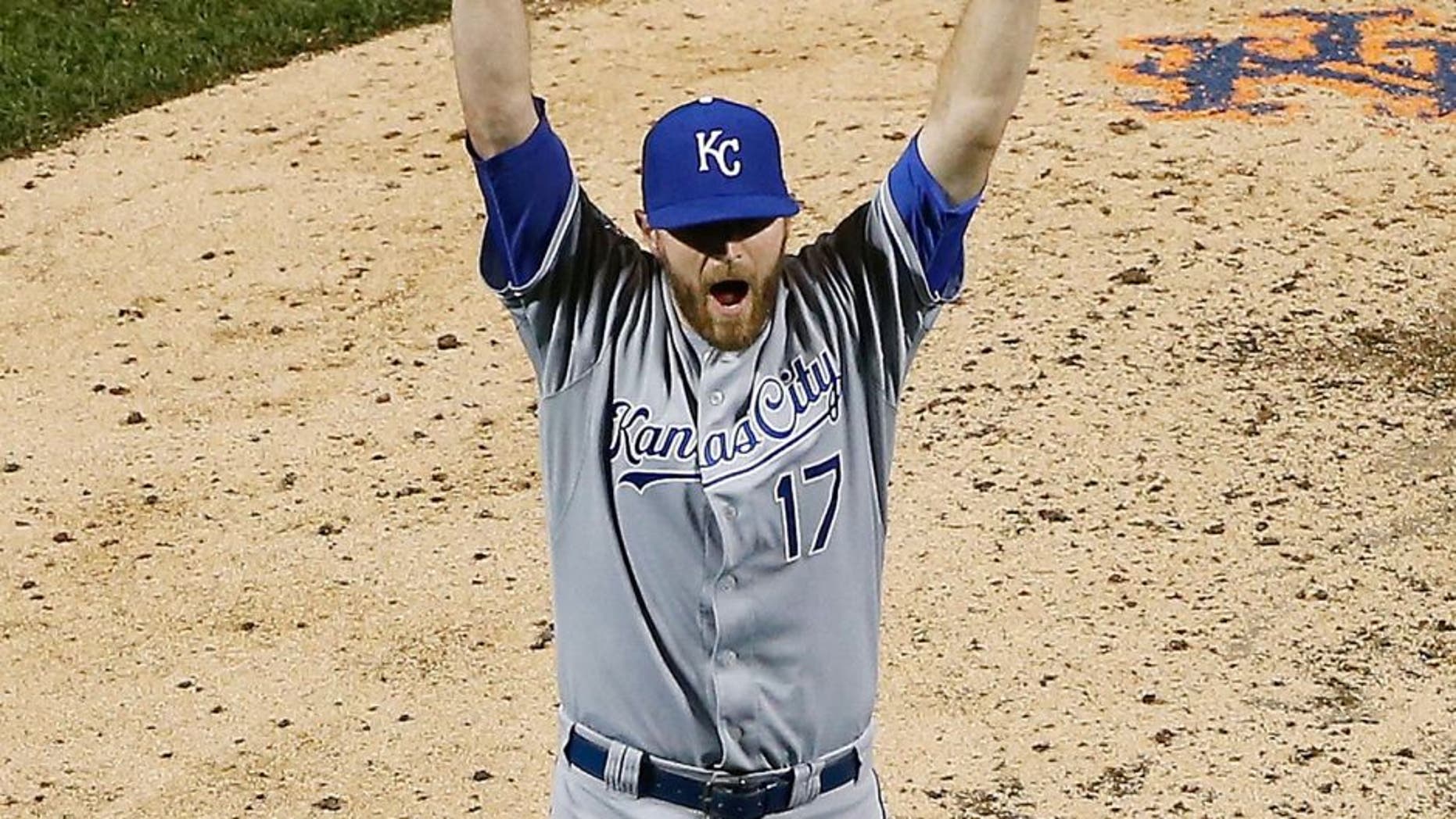 KANSAS CITY, Mo. -- The World Series champion Kansas City Royals have exercised their $8 million option on All-Star closer Wade Davis and a $5.25 million option on All-Star shortstop Alcides Escobar, while declining a $3 million option on outfielder Jonny Gomes.
The moves Thursday came one day All-Star outfielder Alex Gordon declined his $13.75 million player option and the Royals declined options on outfielder Alex Rios and starting pitcher Jeremy Guthrie.
Davis took over as the closer when Greg Holland required Tommy John surgery late in the season. He wound up saving four games in the playoffs, and recorded the final out in the 12th inning of Game 5 against the New York Mets to wrap up the World Series.
Escobar, a Gold Glove finalist, was MVP of the AL Championship Series.