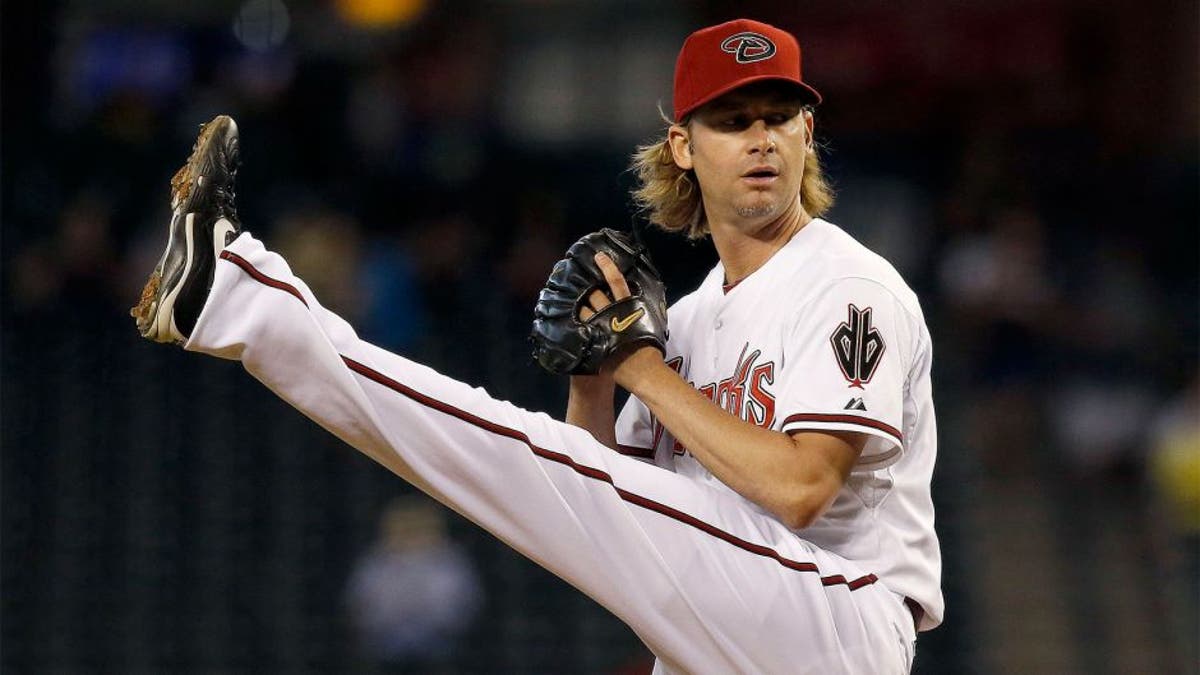 While most of the big name free agents have found homes, there are still many veterans that are searching for jobs.
One of those players is Bronson Arroyo.
Arroyo, 39 in February, underwent Tommy John surgery in 2014, a season in which he tossed 86 innings for the Diamondbacks. Should he prove he's healthy in spring training, he could be a solid back-end rotation option.
According to FOX Sports insider Ken Rosenthal, the Washington Nationals and Cincinnati Reds are interested in the righty:
Arroyo pitched for the Reds for the majority of his career, but it was under the tutelage of Dusty Baker, who is now with the Nationals.
Prior to his injury, Arroyo was an innings eater. From 2005 to 2013, he tossed at least 200 innings every season except in 2011 -- in which he threw 199 innings.
Arroyo owns a 4.19 ERA across his 15-year MLB career.