Ronda Rousey says much-anticipated fight against former boxing champ set for January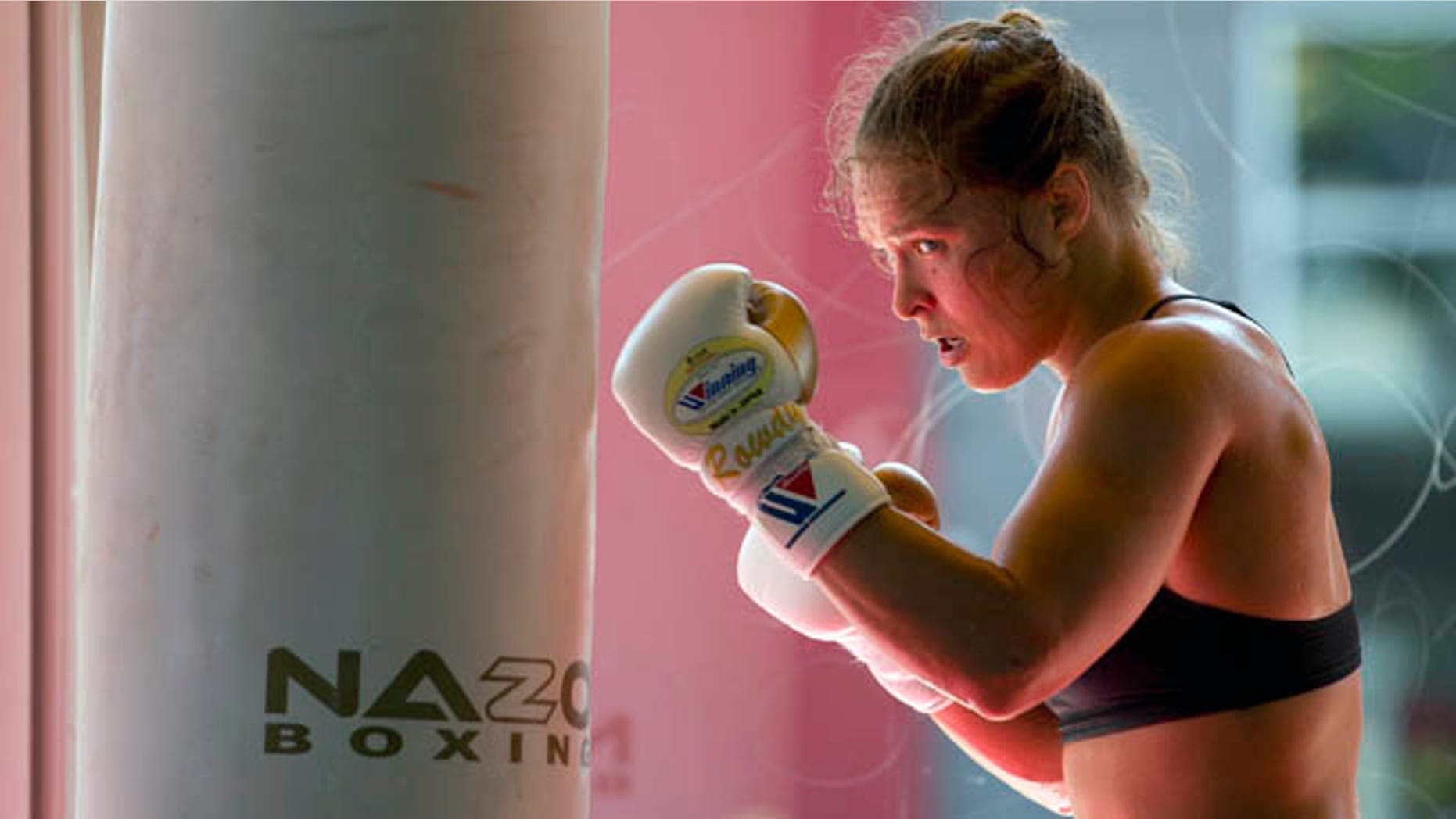 The UFC's undefeated female bantamweight champion Ronda Rousey has announced that her next fight will be against the world's former No. 1-rated female boxer.
Rousey told ABC's "Good Morning America" on Friday that she will defend her title against former world champion boxer Holly Holm at the MGM Grand in Las Vegas on Jan. 2.
Holm, a 33-year-old Albuquerque native who was the undisputed female welterweight boxing champion, signed with the world's largest mixed martial arts promotion last year after months of negotiations, according to ESPN.com,
Rousey (12-0) called Holm (9-0) the sport's "most decorated striker" and described the fight as her "biggest challenge to date."
The announcement reverses UFC president Dana White's statement in late July that Rousey would next face the official No. 1 contender in the bantamweight division, Miesha Tate (17-5).
Holm had previously suggested that wanted more time to prepare to fight the champion.
Fans had hoped her UFC signing would lead to an eventual fight with Rousey, who needed only 34 seconds to beat her last opponent, Bethe Correia, earlier this month.
Her last three wins, over Correia, Cat Zingano and Alexis Davis, have lasted a combined 1:04.
"I don't ever expect the fights to be easy and fast," Rousey told reporters. "There's no feel-out period for my fights. It starts right away. You don't know what's going to happen, and the first exchange is the most dangerous."
The Associated Press contributed to this report.