Ronda Rousey a betting favorite over 'Cyborg' Justino & Miesha Tate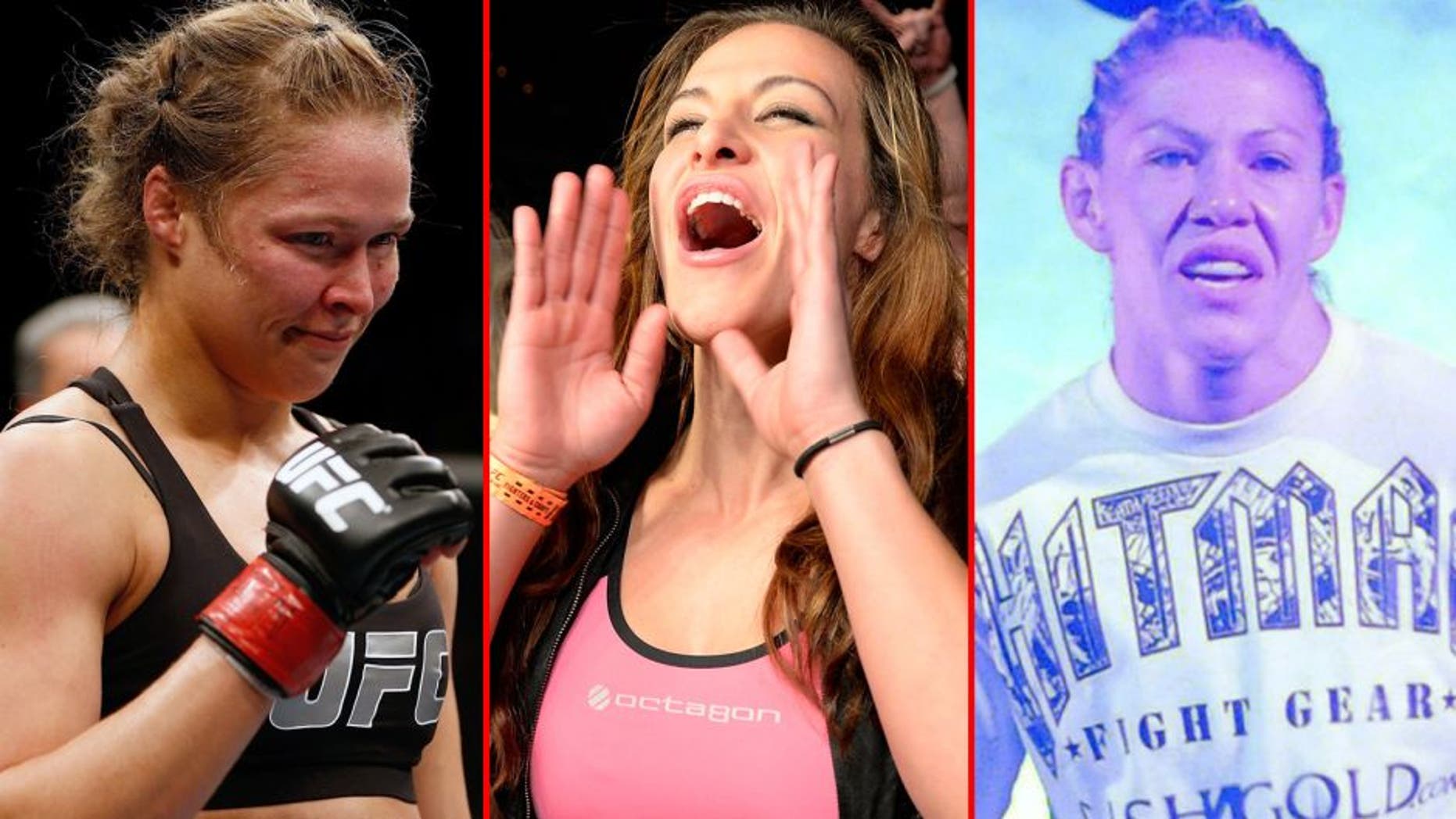 Invicta FC featherweight titleholder Cris "Cyborg" Justino took to the airwaves again this week to call out UFC bantamweight champion Ronda Rousey, threaten legal action against the "Rowdy" one, and to continue to generally confuse the situation. I mean, is it your intention to fight at 135 pounds or are you vying for a catchweight bout with Ronda, Cris?
In any case, Justino said that the fight with Rousey has to happen, and we couldn't agree more.
It seems that bookies couldn't, either. Odds are out for a hypothetical Rousey vs. "Cyborg" bout, and it would appear that the UFC champ is the favorite.
We don't have the gaming expertise of, say, a Jon Anik, but we can tell you that Rousey is a -375 underdog over at Bovada. Justino is currently coming in at +285. Of course, that fight is not happening.
At least, not yet. So, it may also interest you to know that the woman Ronda is actually set to fight next -- Miesha Tate -- is at +600 on the same site.
Basically that means that she's a much bigger underdog than Justino in a head-to-head contest against Ronda Rousey, at this point. So, you know, take all that into account when deciding how best to throw away your hard-earned money and endanger your marriage.
The bookies have it like we do -- Ronda is a favorite against anyone and everyone, period.